Stay + Shuck at the 2022 Tofino Oyster Fest
What comes with November in Tofino? Besides spectacular Storm Watching and pre-holiday chillaxing, it's prime oyster season. That time of year when bivalve-lovers can't wait to enjoy that fresh-shucked, briny goodness. Even better, November 25 to 27, the legendary Tofino Oyster Fest is back for a weekend of shucking, slurping, live music, and more.
Ahhh oysters. Not only are they loaded with health benefits and described as the "purest, most unadulterated taste of the sea," Tofino has plenty to shuck about with over 50,000 gallons of Pacific oysters harvested in the region annually.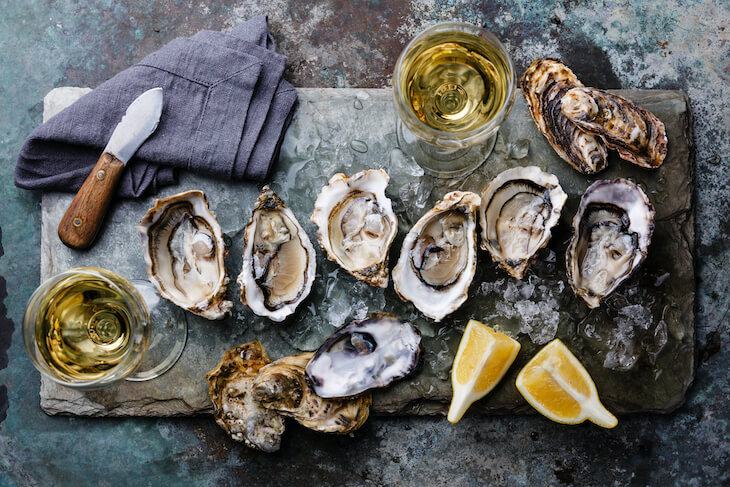 Let's Shell-abrate!
The 3-day, 2022 Tofino Oyster Festival is a revival of the famous oyster festival that began in 1997 and ran for over 20 years. Festival fans can look forward to a new venue at Tofino's waterfront Shore Pier, some past event favourites, and some fun, new highlights.
"We're keeping the Mermaid's Ball on Friday night, which is really popular with locals and visitors," assured Ronnie Lee, event organizer and owner of Lil' Ronnie's Beachside BBQ and Taste of Tofino Catering. "But even that will be a ramped-up festival experience from past years, including fresh and cooked oysters from the best shuckers in the industry, great live local music, and of course, the famous 'under the sea' costume party.
"Saturday night's Oyster Festival Gala will be the high-end, main event of the weekend, including champagne on arrival and an indulgent spread of fresh oysters from Tofino chefs, a best oyster contest, more live music, and some awesome door prizes from event sponsors."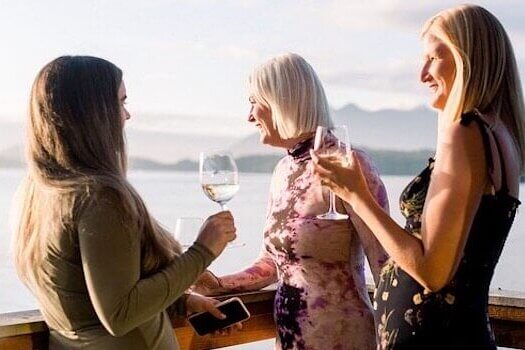 Describing Sunday's family-friendly Shucker's Showdown is when Ronnie got extra excited.
"Growing up on the east coast, I fell in love with shucking competitions. They are big events in most coastal towns with a huge cult following. That hasn't happened in Tofino yet and we really want to build that oyster culture here. It's a fantastic way to support oyster farms and have a whole lot of fun."
As for the Shucker's Showdown competitors, prepare for a mash up of speed, precision, and presentation, with some of the fastest oyster shuckers around, racing against the clock. Ten time Canadian National Oyster Shucking Champion, Eamon Clark, is slated to come—along with a couple more Canadian champs—and Eamon's rallying 20 more shuckers from all over North America.
"Shucking competitions are also a great way to enjoy your first oyster or learn how to shuck," encouraged Ronnie. "And be sure to bring the kids! All kids under 12 can come for free."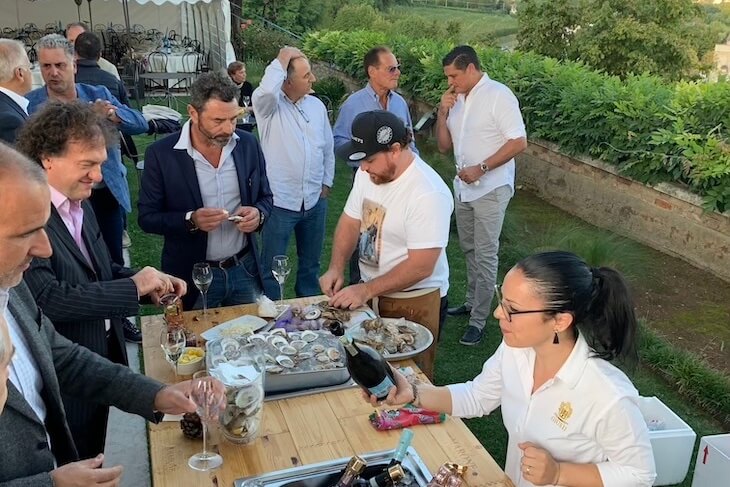 Stay + Shuck Oyster Festival Package
As the title sponsor of the festival, we're excited to offer our guests this bivalve beckoning Stay + Shuck Oyster Festival package, including:
• Your choice of beachfront and ocean view accommodations
• Bottle of wine on arrival
• 2 tickets to the Saturday night Oyster Festival Gala on November 26th
Tickets are limited and selling fast, so rally your foodie festival friends and family for this epic weekend!
Questions?
For more details and to book the Stay + Shuck Oyster Festival package, call 1.250.725.3322