'Standing O' for Clayoquot Sound Theatre
When it comes to culture in Tofino, there's much more than a cool surf vibe. In fact, Tofino's depth of arts, culture, and heritage might surprise you, including a renowned local theatre that's about to get a reboot.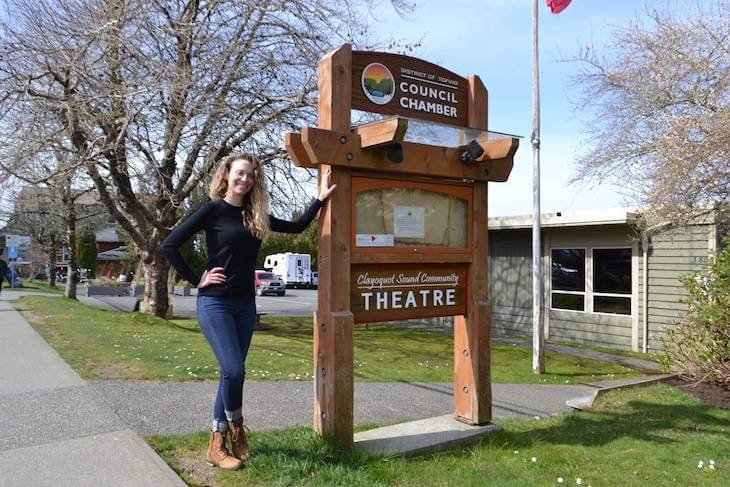 Since 1983, the Clayoquot Sound Theatre has been performing plays and hosting musicians out of a small yet magical black box venue on Campbell Street, and now—thanks to fundraising efforts—it's getting closer to a renovation that will increase capacity, natural light, and all the important touches that make a community theatre so great.
As Sophie L'Homme—Clayoquot Sound Theatre Manager and Director of the Clayoquot Sound Community Theatre Association (CSCTA) Board—describes it, "Back in the day, this Theatre was a vibrant social hub. From bands and plays like Cougar Annie and Tartuffe, shows were sold out every night and the ticket prices were kept low so everyone in the community could have access to live theatre.
"All the artists that have graced its stage over the years have come to the same conclusion—it's a very special venue. Oh, if these walls could talk!
"Which is why we're so excited about getting closer to the funding we need to do the renovation. The Theatre is almost 40 years old and needs work. The ultimate goal is to bring back the hype with a flexible, accessible, future-proof space that appeals to more artists, productions, and the community."
Sophie got involved with the Clayoquot Sound Theatre when she did a play in summer of 2016. She fell in love with the venue, started working with the Board, and then became the Theatre Manager. It quickly became obvious to her that the Theatre needed updating, but also that it wasn't attracting younger people.
"I want local kids to be inspired by more than surfing," declared Sophie. "We need more arts culture in Tofino, and the planned Theatre updates will be great for youth programs.
"Within the last decade, Tofino has transitioned from its small, resource-based community roots to a thriving tourist destination. And while the people and organizations within this community have evolved, our Theatre space has not.
"It's time to recreate something special and keep the spirit of entertainment arts thriving in our community."
The Plan
Utilizing the same footprint, The Clayoquot Sound Theatre space will undergo quite a makeover, including:
• Revamped stage area with professional LED lighting
• 72 seats on retractable risers to host standing concerts for up to 180
• 18 additional orchestra seats
• Natural light and ventilation from new windows overlooking the harbour
• New black-out curtains will close at night to facilitate prime lighting for performances
• Sprung floor for dance rehearsals and recitals
• Full accessibility for guests with mobility issues
• Improved exits and safety systems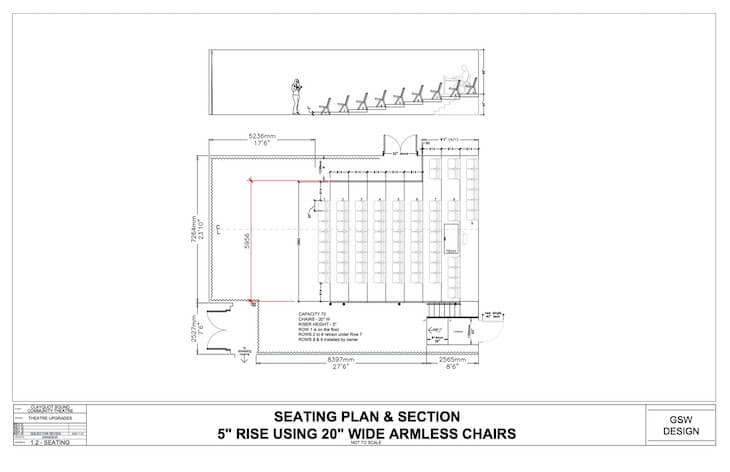 "We're hoping to get the renovation started this summer to reopen for summer 2023," continued Sophie.
"The budget is $600,000. We have secured a grant from the BC Arts Council, funding from the District of Tofino, and generous donations from local businesses and people in the community.
"We need $70,000 in private and corporate donations to have enough to apply for a government grant that will close the gap."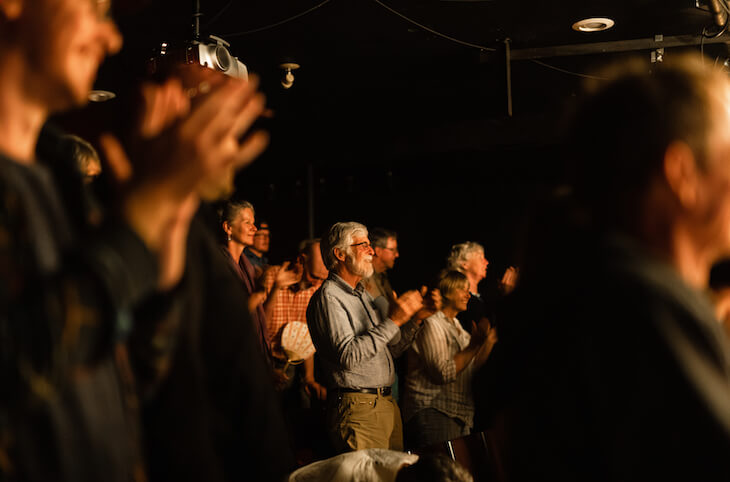 How You Can Be a Part of It
From a LED spotlight to a seat or row, here's how you can participate in the new Clayoquot Sound Theatre:
Sponsor a new LED spotlight: $250
A plate will be hung in the entrance of the Theatre featuring the names of the people and the companies who have sponsored a new spotlight.
Sponsor a new seat: $1,000
A plate will be hung at the entrance of the Theatre featuring the names of the people and the companies who have sponsored a new seat.
Sponsor a full row of seats: $10,000
A row will be named after you or the name of your company.
Sponsor "the" front row: $30,000
The front row will proudly be named after you or the name of your company.
Or simply make a personal or corporate donation—more info on all options here.
The Show Must Go On
Learn more about the history and exciting future of this very special entertainment space.