Inhale Joy, Exhale Peace at this Tofino Wellness Retreat
Whether you take a solo self-care escape or bring your yoga BFFs, take a mind/body pause this coming fall at the Create + Nourish Retreat with Coastal Bliss Yoga and Friends—a powerfully immersive, 4-day Tofino wellness retreat, held right here at Pacific Sands Beach Resort October 13-16, 2023.
~~~~~~~~
Heidi MacPherson, Pacific Sands' onsite yoga instructor and co-owner of Coastal Bliss Yoga, has curated yoga throughout Create + Nourish to include all styles that align with the rhythm of your day, along with activities—like creative projects, poetry, surf lessons, and expressive arts—designed to tap into your creativity and expand your inner-harmony. The retreat also includes nourishing meals and access to therapeutic sound baths and beachfront, wood-fired Nordic saunas. Optional activities include onsite massage services.
Registration for the 4-day Create + Nourish retreat is $829 per person (+ taxes), including:
Welcome Reception
All workshops
Surf lessons
Yoga
Wood-fired, Nordic Saunas
3 breakfasts
2 dinners
2 lunches
Save 20% on Retreat Accommodations
Register before September 15th to receive a 20% Discount Code to book your beachfront or ocean view Pacific Sands suite—from $279/night—steps from all the Create + Nourish activities and gatherings, not to mention the soul-stirring melody of Cox Bay.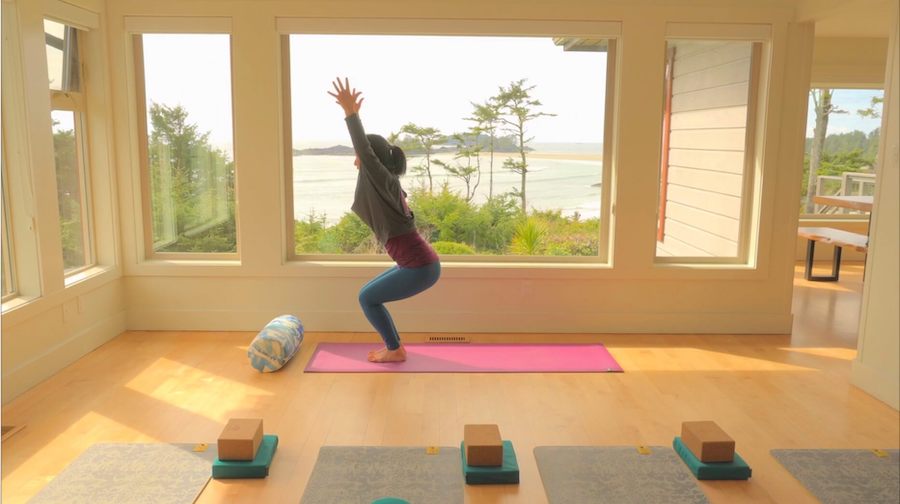 The Seaside Savasana Your Mind & Body has been Craving
Each participant receives a list of scheduled sessions to choose from, along with more detailed descriptions of the presenters and classes.
Follow along for a sense of how the Create + Nourish weekend in Tofino will unfold:
Imagine arriving Friday and joining new friends for yoga and a Welcome Reception at Pacific Sands Beach Resort's Sunset House, complete with panoramic Pacific Ocean views.
Relax in your Pacific Sands suite and fall asleep to the sounds of Cox Bay.
Begin each day with yoga followed by a nourishing breakfast of fresh fruit and baked goods, then spend the morning enjoying your choice of a surf lesson with Surf Sister Surf School, more yoga, or a massage with By The Sea Massage & Bodywork.
After each wholesome lunch, immerse in your choice of creative projects—such as Cedar & Kelp Basket Weaving with artist Cheryl Massey or Applied Creative Expression Arts with Lisa Geddes. Enjoy pre-dinner Yin/Restorative Yoga, a massage, or learn about Vedic Astrology.
Dine family style on Saturday & Sunday evening with platters of wholesome seasonal dishes served by Taste of Tofino catering.
After dinner, unwind and get lost in Lex Venn's sound bath, or enjoy a therapeutic sauna after Restorative Yoga.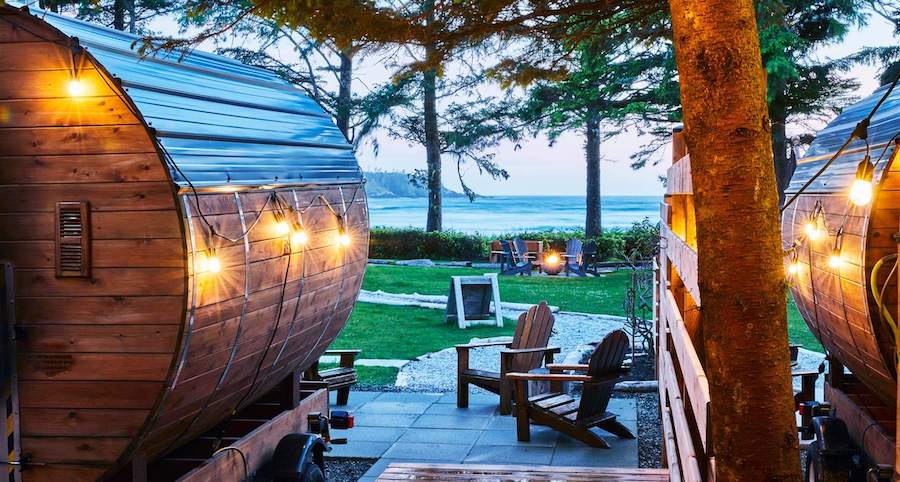 Getting Grounded with Heidi MacPherson
When asked to describe the Create + Nourish Tofino wellness retreat, Heidi mused, "Expect to be nourished in the most creative way. Open your day with a tempo that meets your body; close the day with nourishing sound baths and Yoga Nidra; and repeat."
How's that for setting an intention for the energy around this blissful retreat weekend!
"We are already over 40% sold-out, but activities are first come, first serve," explained Heidi. "Each time block has approximately 4 activities to choose from. Creative sessions are filling up, especially Cedar & Kelp Basket Weaving, Creative Expressive Arts, sound baths, and the cultural excursion to Opitsaht (Meares island) with drumming, traditional song, and yoga. Nordic sauna bookings are also close to filling up.

"It's going to be an incredible retreat, and I, along with all of the facilitators, are incredibly honoured by the early excitement from the participants."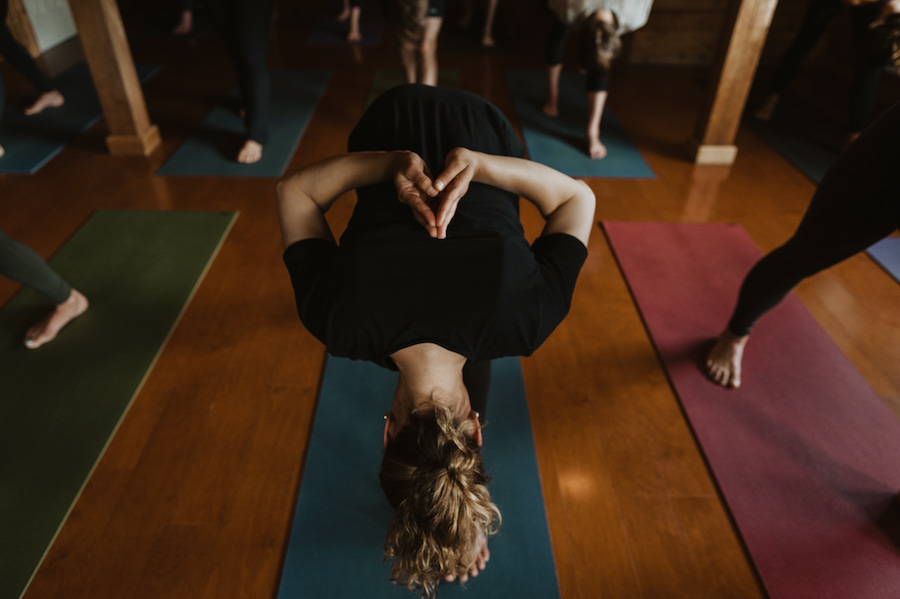 Ready for nourishment?
Give yourself the gift of Tofino tranquility and the Create + Nourish Wellness Retreat.
Save your spot by registering with Coastal Bliss Yoga (before September 15th) to receive your 20% Discount Code for Pacific Sands retreat accommodations starting at $279 per night.
Then, come on back and use that 20% Discount Code to secure your beachfront or ocean view suite.
Namaste.