Shell-abrate at the 2023 Tofino Oyster Festival
Besides November being prime-time Storm Watching season, bubbles and bivalves are also beckoning November 24-26 at the legendary Tofino Oyster Festival, where the world literally is your oyster. With over 50,000 gallons of Pacific oysters harvested in our region annually, Tofino has plenty to shuck and slurp about at this sure-to-sell-out, 3-day event.
~~~~~~~~
We caught up with Ronnie Lee—event organizer and owner of Lil' Ronnie's Beachside BBQ and Taste of Tofino Catering—who had some fun and exciting updates.
"Last year's revival of the Tofino Oyster Festival was extremely successful, so we're pumped to bring that energy back to Tofino again," declared Ronnie. "This year's event weekend will be at the Community Hall; a throwback to earlier years of the Festival, which means plenty of party space and parking.
"There will be a big dance floor and Benjamin Parker and his band will be rocking on stage for Friday's Mermaid's Ball and Saturday's Gala. Sponsors including Pacific Sands are back which is awesome, and we've partnered with Cascadia Liquor for the bubble, wine, spirits, and craft beer that will be available. Cascadia is also sponsoring the cash prizes for Sunday's Shucker's Showdown, which is super fun, must-see competition.
"As an east coaster that grew up around oyster festivals, it's so cool to be a part of building the oyster culture here in Tofino, while supporting oyster farms and throwing a great party for locals and visitors."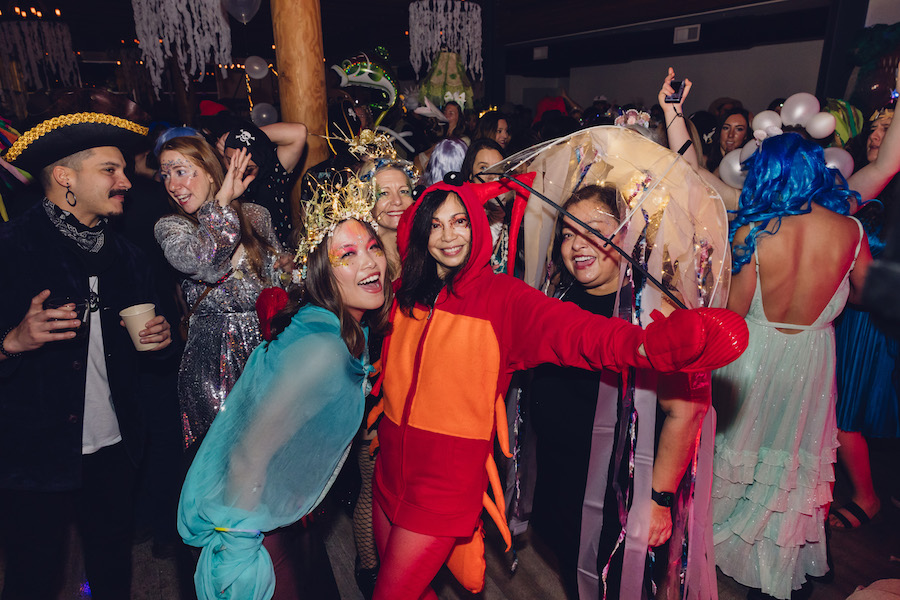 2023 Event Line-up
Celebrate all-things-oysters at this 3-day event featuring premier dishes from local restaurants, live music, dancing, libations, and more! Tickets are on sale now; purchase by event or save with a Weekend Pass. There will also be free shuttle rides home to anywhere in Tofino both Friday and Saturday night starting at 11pm.
Friday, Nov 24th – Mermaid's Ball
This infamous, "Under the Sea" costume party, includes a welcome drink, unlimited raw and cooked oysters from the best shuckers in the industry, a cash bar, live band, late-night DJs, and prizes for Best Costume!
"You don't have to wear a costume to the Mermaid's Ball," added Ronnie, "but last year, 95% of attendees did and it was an absolute riot!"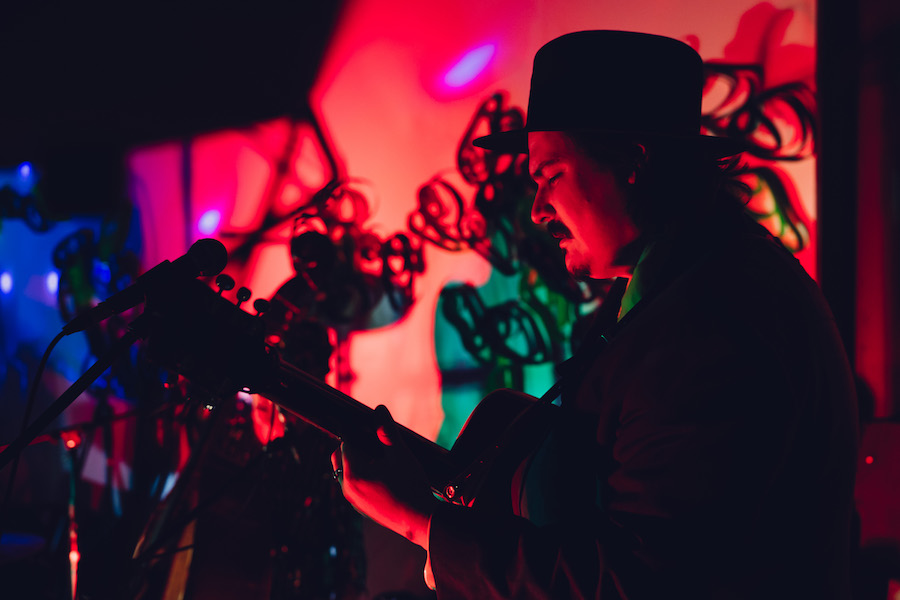 Saturday, Nov 25th – Oyster Festival Gala
Come gala-style or come as you are to this high-end, main event, including bubble on arrival, an indulgent spread of oyster dishes prepared by Tofino's chefs, a Best Oyster Contest, more live music, and door prizes.
"We're maximizing party space with eating and dancing inside; heated tents with food stations outside," explained Ronnie.
Psst! Our Stay + Shuck Oyster Festival Package includes 2 tickets to the Oyster Festival Gala, your choice of beachfront and ocean view accommodations, and a bottle of wine to welcome you to Tofino.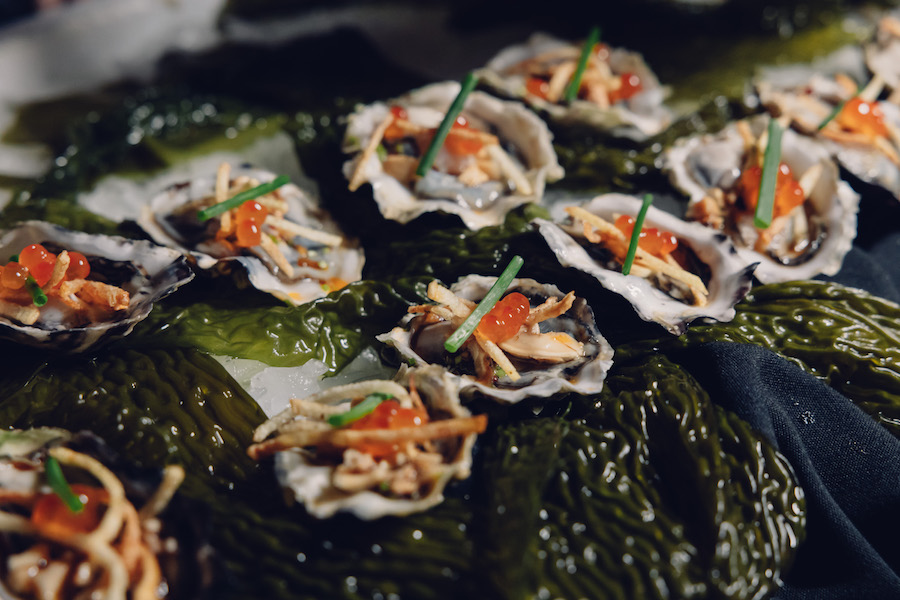 Sunday, Nov 26th – Shucker's Showdown
This Sunday Funday will be a music fuelled mash-up of speed, precision, and presentation with some of the fastest oyster shuckers around, racing against the clock. There's a competition for amateur shuckers too, so if you want to throw your oyster knife in the ring, sign up now!
"Shuckers are coming from all across Canada and the US," chimed in Ronnie. "They will be shucking and talking to guests all weekend, warming up for Sunday's events. Shucker's Showdown is a weekend highlight! And be sure to bring the family; kids 12 and under can come watch for free."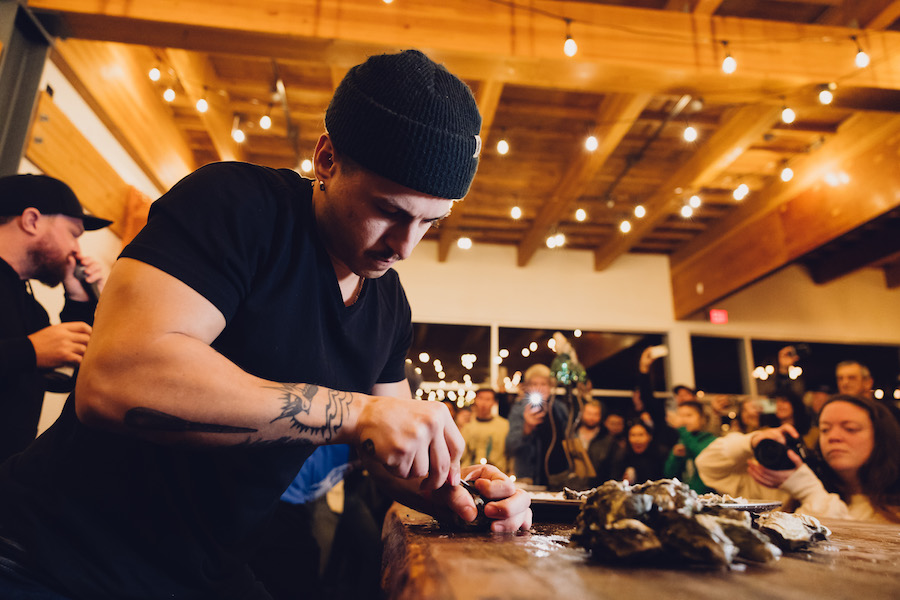 Shucks don't miss out!
Tickets are limited and selling fast, so rally your oyster-loving friends and family for this epic weekend. Start here with our Stay + Shuck Oyster Festival Package and be sure to contact us with any questions.
A giggle before you go…
How did one oyster ask the other oyster on a date? On a shell phone.
PS: Did you get that last oyster joke? We laughed so hard we pulled a mussel.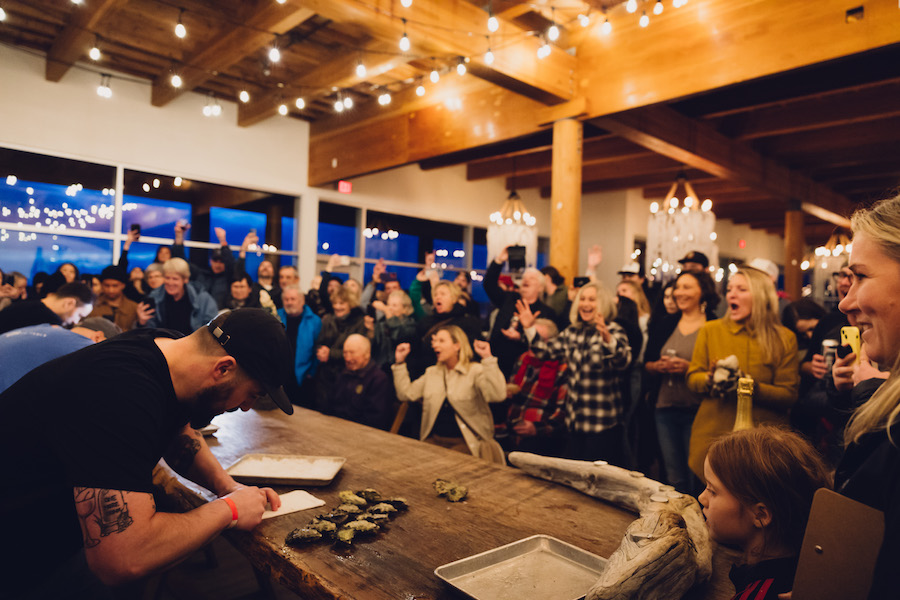 Photo credits: Yohann Vincent / @yogi.photos