Take Tofino Home With You – Pacific Sands Gift Gallery
As new and returning guests often say, there's something about Tofino's chill, breathe-easy vibe that you don't want to end. That natural, heart-of-a-rainforest, beach walk kind of peaceful feeling you want to take with you.
~~~~~~~~
While Tofino is not portable, the curated collection of west coast themed merchandise in our Gift Gallery might be the next best thing (along with your unforgettable memories, of course).
With a goal to keep products authentic while showcasing local artisans, our unassuming yet far-from-ordinary Gift Gallery—located in Guest Services—features Tofino-style gift items, clothing, books, blankets and more. Swing through on your next visit to check it out, including products with stories that might surprise you.
Pacific Sands Merchandise
From water bottles, wine tumblers, coffee/beer mugs and playing cards, to wearables—including toques, 12+ different styles of hats, sweaters, t-shirts, plaid shirts, winter Jackets, and fluffy robes—we have pretty much everything you either forgot or want to take home. New item coming soon: Pacific Sands Crib Boards made by a local wood worker.
********
Sea Wench Naturals
Naturally handmade & organically grown in Clayoquot Sound, BC.
If you can't get enough of the enchanting, earthy fragrance and feel of the hair care, lotions and soaps in your Pacific Sands suite, you can find those Sea Wench Naturals products for purchase in our Gift Gallery, as well as bath salts, massage candles, body oil, room sprays, and sanitizer.
Tofino's Sea Wench Naturals draws on the 100% organic goodness of Clayoquot sound with skin care and home products based on local medicinal plants, roots, buds and powers—all blended, batched and lab-tested as healthy, sustainable, biosphere-friendly alternatives.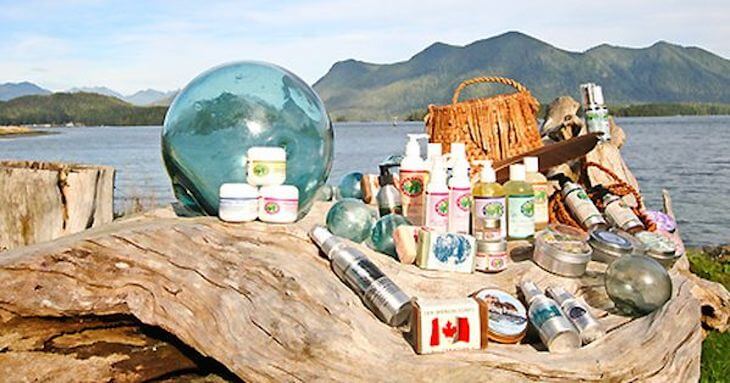 ********
Slowtide Towels
The Art of Drying Off
This artisan towel company was born after three friends from California and Hawaii decided to create a towel for drying off after surfs that was both functional and beautiful. They wanted to develop a new medium for art that captured the beach, nature, travel and comfort they all love, so they took the "everyday" concept of a towel and started collaborating with brands, artists and photographers to create unique designs and premium, sustainable, quality towels. Slowtide Towels has been making waves ever since.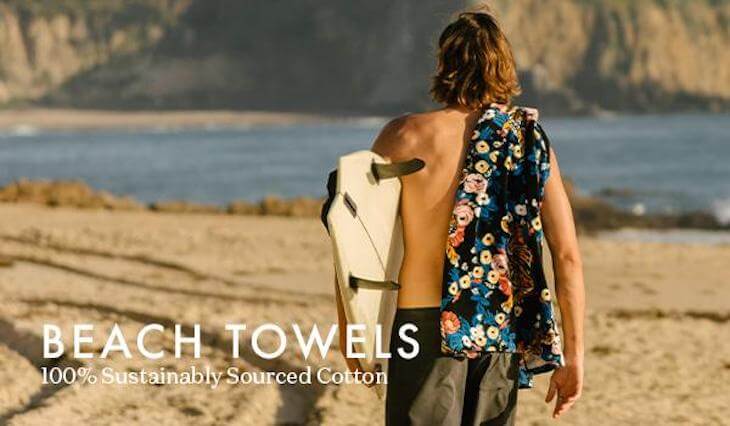 ********
Modest Maverick Tofino Beach Blankets
Inspired by Travel | Nature | Adventure
We collaborated with this local company to create custom blankets featuring Pacific Sands' leather logo. Modest Maverick's blanket fabric blend has wool as a natural insulator; keeping your body warm or cool as necessary while repelling dirt, stains and water. Perfect for the couch, car, beach or adventurer in you.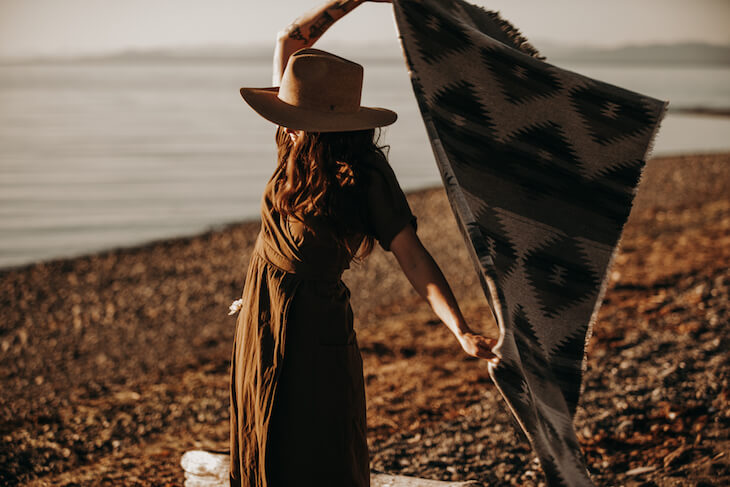 ********
This is Nowhere
Jeremy Koreski Gallery
Our friend and renowned local photographer, Jeremy Koreski, compiled years of photos of BC's west coast in his spectacular book: This is Nowhere. His first printing sold out; the next run is now available—and as you'll see—it more than lives up to Jeremy's goal to "Showcase my home and demonstrate the importance of preserving this vital coastline for the future."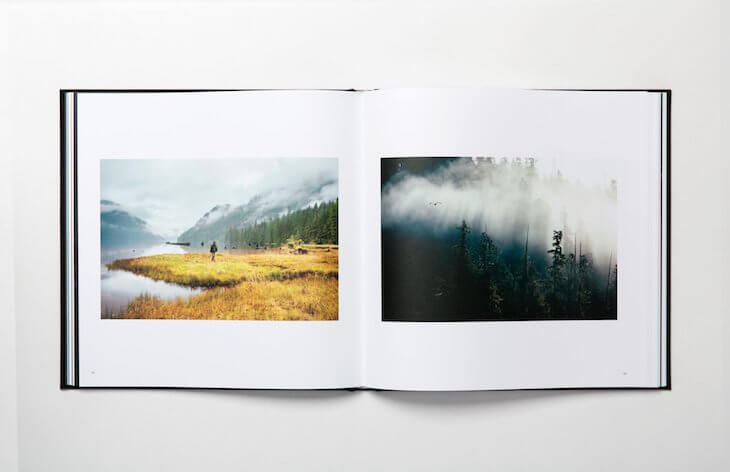 ********
S is for Surfing
The ABCs of Surfing in Canada
This fun book helps kids explore surfing; building illustrated excitement about everything from hanging ten to party waves. Written by Tofino's own Carly Seibel.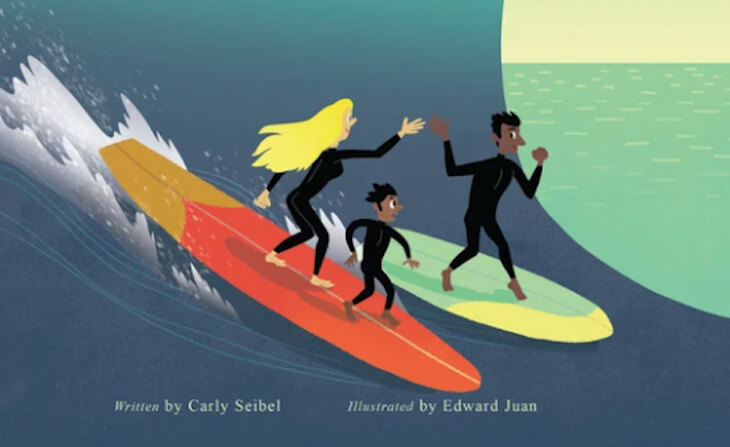 ********
Wildwood Eyewear
Earth friendly sunglasses that feel as good as they look.
Protect your eyes and the planet with eco-friendly Wildwood Eyewear sunglasses—made in Vancouver, BC—from either sustainably sourced woods, plant-based acetate, biodegradable materials or recycled plastics. Every product sold plants up to 10 trees here they're needed most; reducing extreme poverty in five of the world's poorest countries—while restoring healthy forests—by employing local villagers to plant millions of trees every year.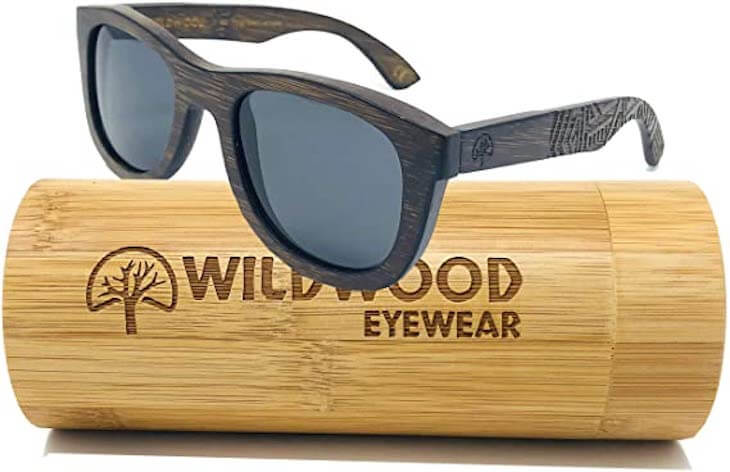 ********
Questions about our Gift Gallery?
Contact us—we're always happy to help!