LOCAL CHARACTERS: Roy Henry Vickers
In the first of our "Local Characters" feature posts on some of the extraordinary people that make Tofino so special, we're excited to talk about one of Canada's most celebrated artists, Roy Henry Vickers.
~~~~~
Not only can Roy's prints and paintings can be found in private and public collections and galleries around the world, he's also an accomplished carver and renowned storyteller with waves of captivating memories—especially of Tofino—which you'll see firsthand in his exclusive video below.
Living Colour
There's no mistaking Roy Henry Vickers' signature First Nations artwork. The bold colours, hard lines, and symbols depicting nature are instantly recognizable. What makes this distinction even more fascinating is that Roy is colour-blind.
Originally, he created only traditional First Nations art using colours he could distinguish—mostly black, white and red. But after settling in Tofino in the early 1980s, Roy decided he didn't want to just produce traditional northwest coast art. He was inspired to dig deep creatively, using his instincts to develop his infamous colour palettes.
When asked about what has driven him throughout his career, Roy said, "To me, art has always been about how I can influence people to want to protect the beauty of British Columbia. My style was formed by living in Tofino, getting to know the people, and walking the beaches. My lifestyle in Tofino became my creativity."
Opening Act
Born in 1946 in the village of Greenville in northern BC, Roy was always drawn to art. After dabbling in RCMP aspirations, anthropology, fire fighting, and fishing, it was Tofino where he honed his artistic skills.
His warm, easy-going style made friends quickly in the community. Among them were Bill and Joan Pettinger—the visionaries that bought Pacific Sands in 1973. Along with other hoteliers, Bill and Joan took Roy under their wing and encouraged him to build an art gallery in Tofino. They helped him learn about business and in 1986, the Eagle Aerie Gallery opened to an enthusiastic market of art lovers.
Since then, the landmark traditional, longhouse building—renamed Roy Henry Vickers Gallery—has hosted over 15 million visitors.
Art Dedication
In 1983, the Pettingers commissioned Roy to create Pacific Sands to support the West Coast Whale Research Foundation. Then in 2014, Roy unveiled two new works in his Gallery to celebrate 40 years as an artist. He dedicated one to Bill and Joan, calling it Sunset Point after the spectacular, rocky point on the northwest edge of our Resort (now called Pettinger Point).
In his public announcement of the artwork, Roy said, "When I see the sunset at places like Sunset Point my memory goes back to those days of new adventures and a new career as an artist. I am grateful to the Pettinger Family and all their friends who helped me to become who I am today."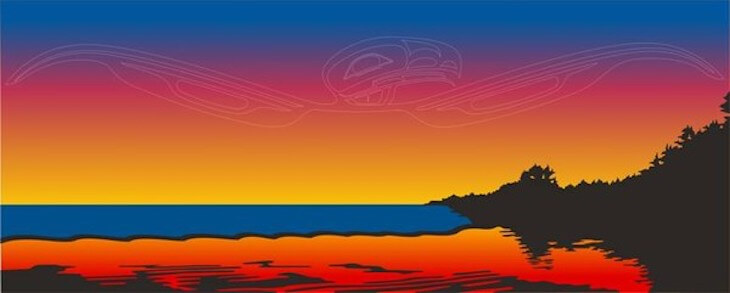 Tofino Memories
In this video filmed at his home on the Skeena River in Hazelton, BC, Roy reflects on his time in Tofino, including his memories of old friends and opening his Gallery; the Clayoquot Sound logging protests and the painting he created to help fund the Friends of Clayoquot Sound environmental group; his relationship with then BC Premier Bill Vander Zalm who helped save the area; and more.
The Works
Roy's art has been given to royalty, including Queen Elizabeth II, and he is the recipient of the Order of British Columbia, the Order of Canada, and a Queen's Golden Jubilee Medal. In 1993, Russia's Boris Yeltsin and former U.S. president Bill Clinton received artist's proofs of Roy's The Homecoming as the province's official gift during their Vancouver Summit. And in 2003, a video featuring Roy was part of the successful Vancouver 2010 Olympic bid.
The following iconic paintings were created in Tofino at Roy Henry Vickers Gallery where you can still find both originals and reproductions; framed and unframed.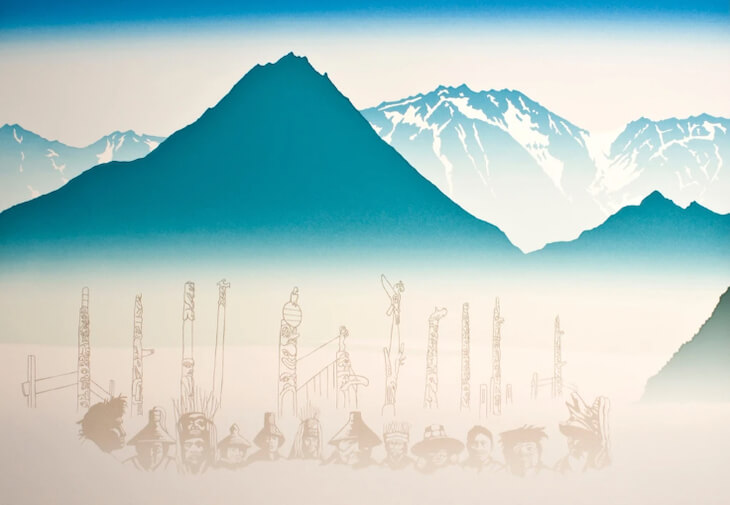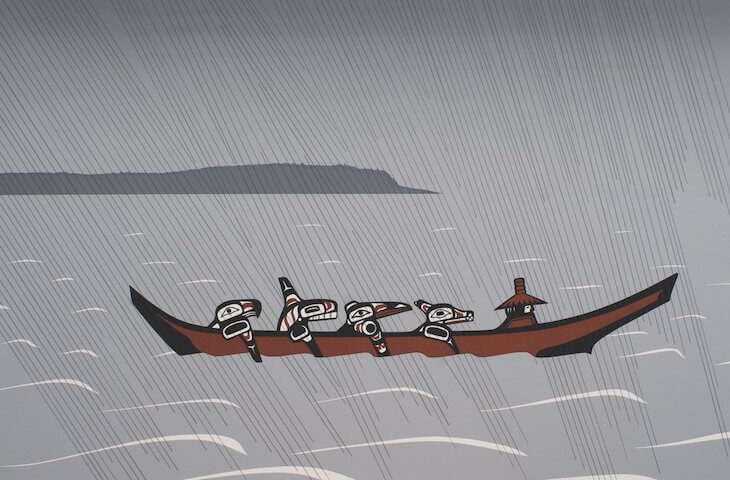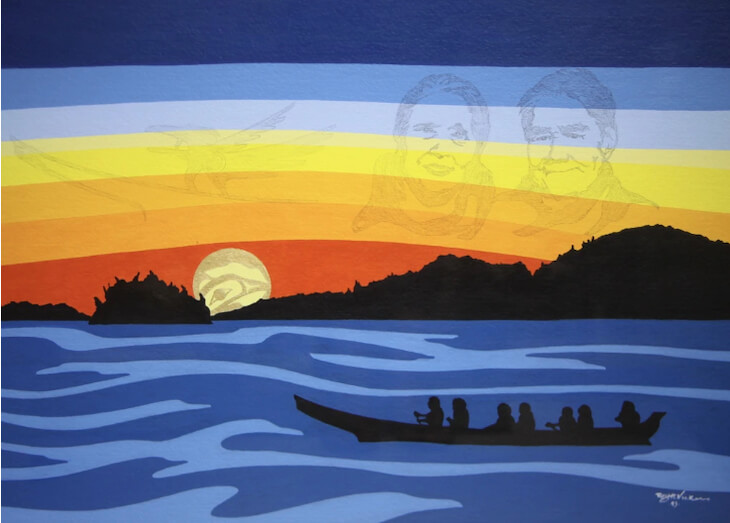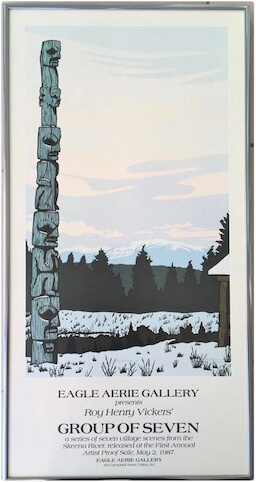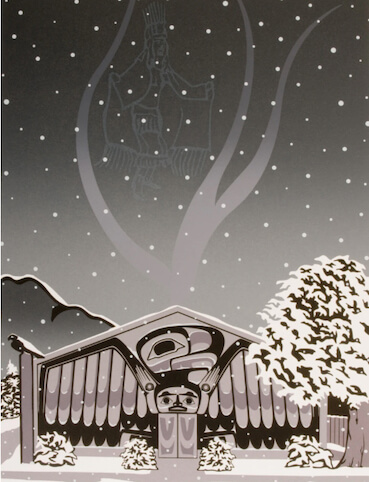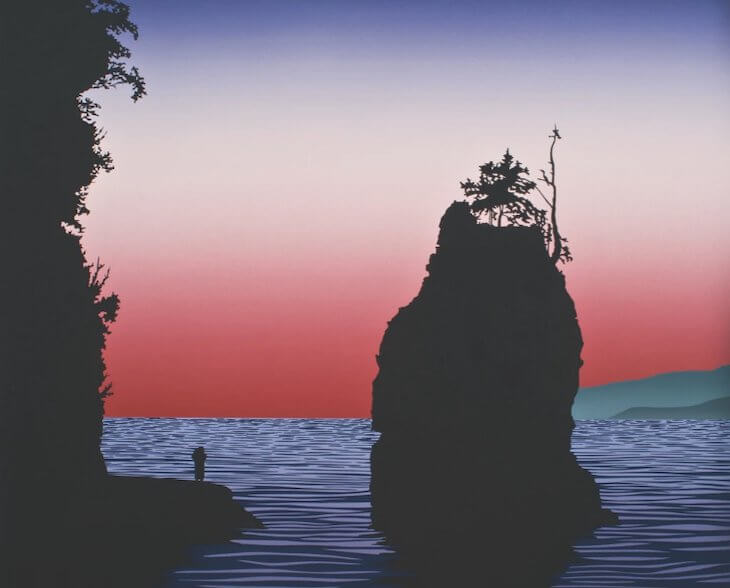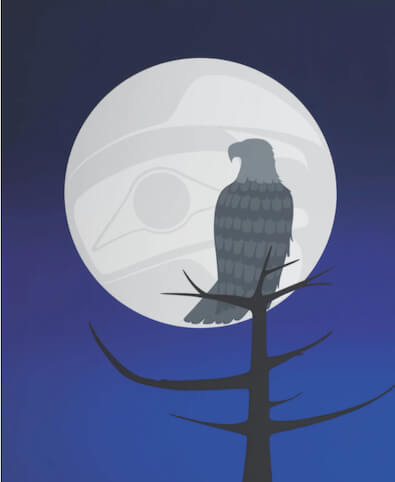 Unfinished
While Roy is now enjoying living inland on the Skeena River—declaring it "like salmon going upstream back to where I grew up as a child"—his creative inspirations continue to evolve through his passion for storytelling.
Stay tuned for news on live storytelling events resuming at Tofino's Roy Henry Vickers Gallery… hopefully soon. Roy has more stories to tell.