By the Sea—Massage & Bodywork
Just when you thought your stay at Pacific Sands could not possibly get more relaxing, prepare to spoil yourself senseless at the NEW, onsite By the Sea—Massage & Bodywork.
Located in Oceanside Suite 202, By the Sea offers the healing touch of massage through a range of signature services with priority booking for Pacific Sands guests.
Inspired by Natural Sources
Born and raised in Switzerland, Isabel Fischbacher was training as a naturopath and massage was part of the curriculum. She recognised how much she enjoyed the body and mind aspects of touch and wellness and started her massage practice there. Visiting Vancouver in 2003, she heard about a surf camp in a place called Tofino. She used to snowboard, thought she'd try out surfing, and ended up falling in love with the sport and town. It stuck with her, and 7 years later when travelling the coast of California, she was drawn north to Tofino again.
This time, she stayed.
Isabel worked at spas around Tofino, taught surfing at Surf Sister, and became a busy mom to a child and dog. When the opportunity to open a massage practise at Pacific Sands came along, she jumped on it, recruiting three other massage bodyworkers.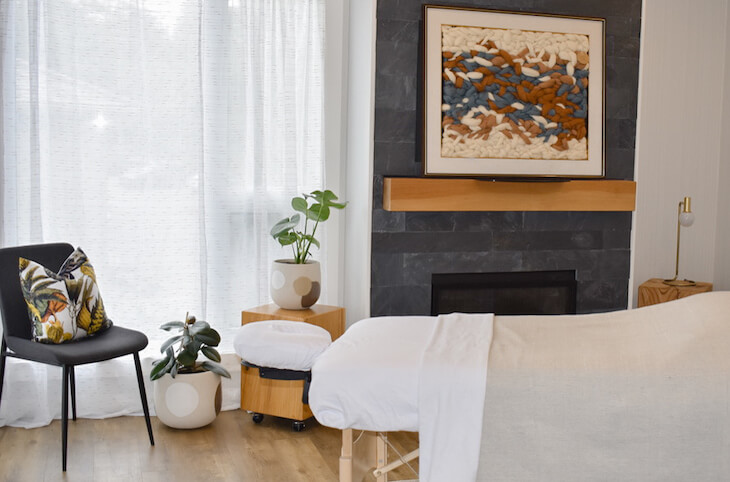 Going With the Flow
"I'm so excited to open By the Sea, and as we ramp up and get the word out, we're loving the response from guests," declared Isabel. "We've set a high standard of quality through 6 signature treatments, ranging from 60 to 90 minutes, with a big focus on breathing, restoration, and sensory indulgence, including local, natural oils and spa products.
"For example, the Out of the Ocean treatment concentrates on the back and shoulders with a combination of heat, touch, and pain-relieving, natural products—great for surfers or hardworking laptop users. And The Sun Goes Down treatment is all about restoring and rebalancing the full body with attention on the nervous system through the head and feet."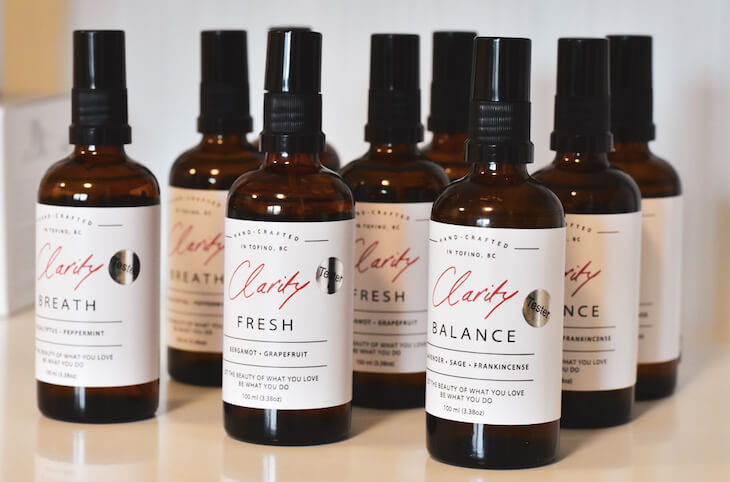 The Experience
Guests are invited to book through the By the Sea—Massage & Bodywork website. Note that couples are asked to call 250.266.3491 to enquire about availability for side-by-side treatments.
Expect relaxing local tea on arrival and a sensory experience from start to finish—complete with the melodic sound of the surf in Cox Bay—all steps from your suite.
More on Wellness, Rejuvenation + Self Care at Pacific Sands.