Top 10 Tofino Spring and Summer Activities
Thanks to Mother Nature and one of the most spectacular coastal settings in the world that's wrapped in rainforest and surrounded by ocean, Tofino is the ultimate year-round playground. A charming place with a magnetic energy where rubber boots go with everything, and you just never know how the day will unfold. When spring and summer season roll around, so do many bucket-list levels of amazing things to do. Read on for the top 10 activities to experience here at Pacific Sands and around Tofino.
~~~~~~~~
ONSITE RESORT ACTIVITIES
With front-row seats to nature's greatest waterpark, you don't have to go far from some unique Tofino experiences right here at Pacific Sands.
Surfing
Whether you're a seasoned surfer or wanting to learn, given Tofino has "Canada's Surf Capital" status, here is where you're going to want to find your perfect wave. The best part? Spectacular Cox Bay—one of Tofino's top surf beaches—is steps from your suite.
Tofino's year-round surf culture is legendary, and while spring wave action can be frothy on the heels of Storm Season, summer waves are typically a little more chill. Speaking of chill, you'll be toasty warm in wet suits provided by our onsite Surf Shack and Surf Sister Surf School, offering lessons for riders of all levels, complete with equipment. [more]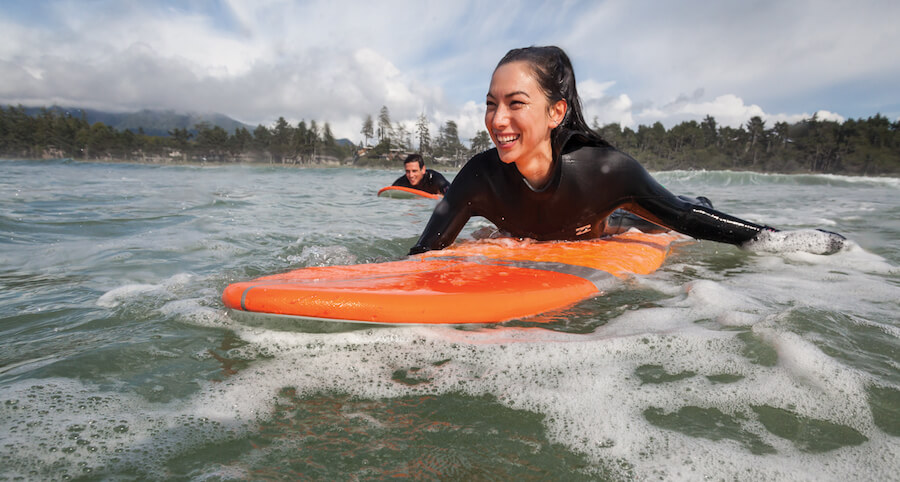 Explore Cox Bay
With 1.5 kilometres of soft sand stretching in front of the Resort and beyond, Cox Bay is a beachcomber's paradise scattered with ever-changing driftwood, kelp, and more. Do a loop to the end of the beach and back for a breathtaking start to your day, and for an unforgettable sunset, take the Sunset Trail boardwalk through a towering canopy of trees to Pettinger Point.
From there, you can watch panoramic views unfold in three directions, with Cox Bay on your left, Rosie Bay to your right, and the open Pacific Ocean straight ahead—next stop Japan. [more]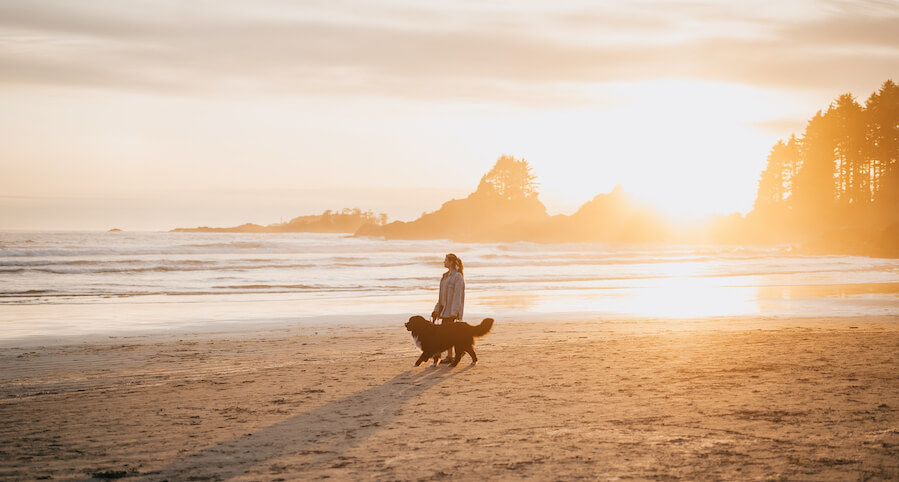 Bike Rentals
Thanks to our partners at Tofino Bike Co., guests have easy access to a variety of bike rentals and services at their onsite shop located by the Surf Shack and Surfside Grill. Beach bikes, geared bikes, mountain bikes, kids bikes, child seats, and more—it's all there and reservable for 2-wheel adventures, complete with locks and helmets.
Head out on the beaches, explore the mountain bike trails, or take the meandering Multi-Use Path into town for lunch, groceries, or shopping. As you'll quickly see, Tofino is a very pedal-friendly place, with bikes being a popular mode of transport for locals. [more]
Wellness Services
If you've got health and wellness goals, we've got onsite services to make your vacation feel even better. Come immerse yourself in nature and self-care, including two private, wood-fired, beachfront Nordic saunas by Tuff City Saunas; By The Sea Massage & Bodywork's signature massage treatments; and complimentary summer Beach Yoga for the ultimate in seaside ohms + aaahs. [more]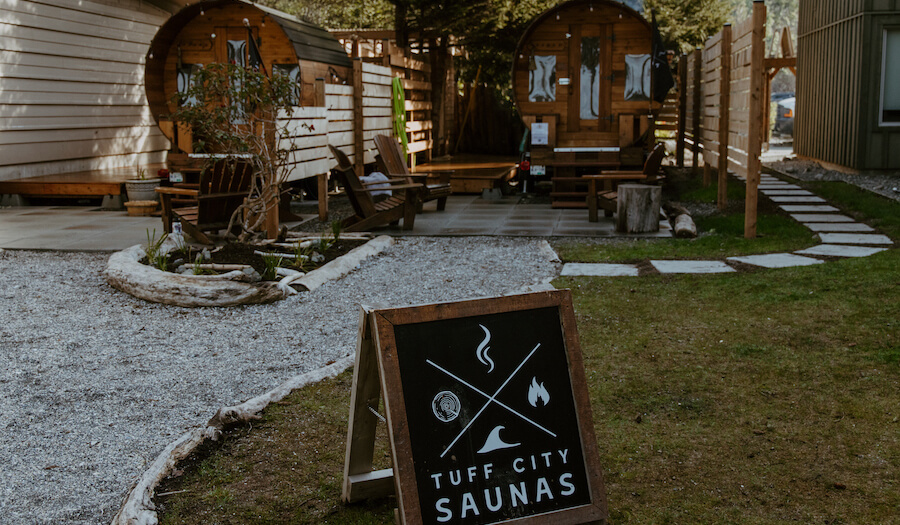 Summer Kid's Camps
Pacific Sands was built on generations of families returning year after year to experience the simple pleasures of tidepools, outdoor adventures, and together-time around the fire. From kitchens in every suite to beach toys, s'mores, and more, we do family fun well. And for kids 5-12, our free Summer Kid's Camps offer a magical guided, daily curriculum that's as entertaining as it is eye-opening. [more]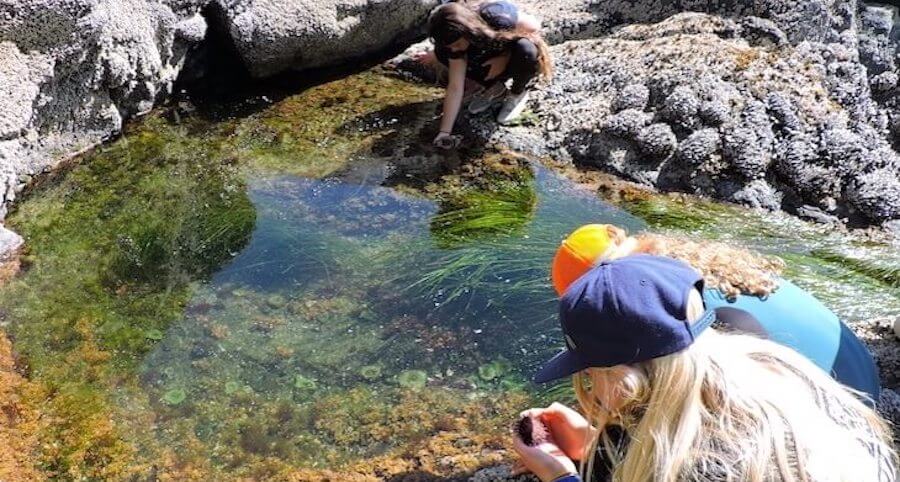 MORE TOFINO ADVENTURES
Located just 7 kilometres from Tofino and 11 kilometres from Pacific Rim National Park Reserve, consider Pacific Sands your natural hub to a wide variety of activities to explore.
Wilderness Tours
As part of a UNESCO Biosphere teeming with wildlife—including over 20,000 migrating whales—Tofino is nirvana for adventure-lovers that want to experience majestic whale watching, bears beachcombing, and plenty of other locals like seals and eagles.
Hot Springs Cove is also a one-of-a-kind day tour that will take your breath and stress away. Enjoy wildlife sightings and a 2-kilometre boardwalk through an old-growth rainforest to a secluded, natural geothermal-heated pool carved out of the rocks overlooking the Pacific Ocean. Suffice it to say, it's the most natural hot tub you've likely ever seen, and it's gobsmacking. [more]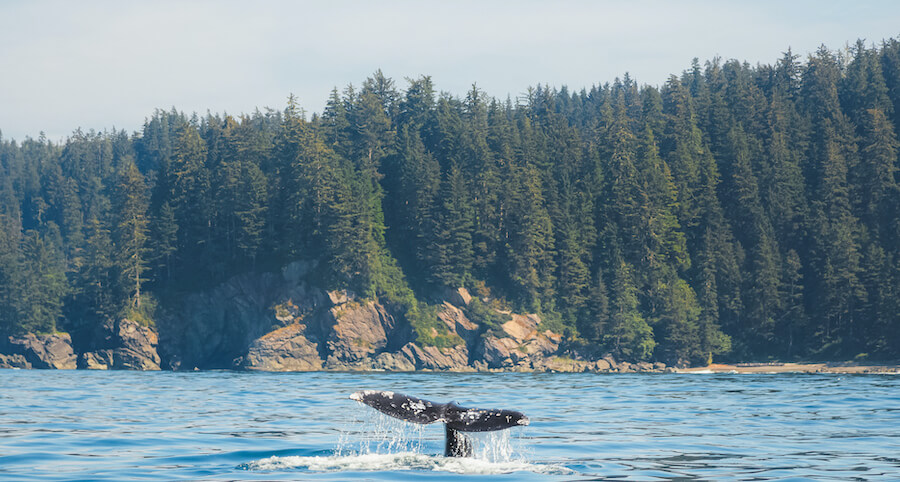 Sea Kayaking
For an up-close look at Tofino's majestic harbour front and coastline, book a sea kayak adventure. Perfect for all skill levels and ages, it's an easy and fun way to get out on the water and discover the beauty of Clayoquot Sound as you glide between the islands. [more]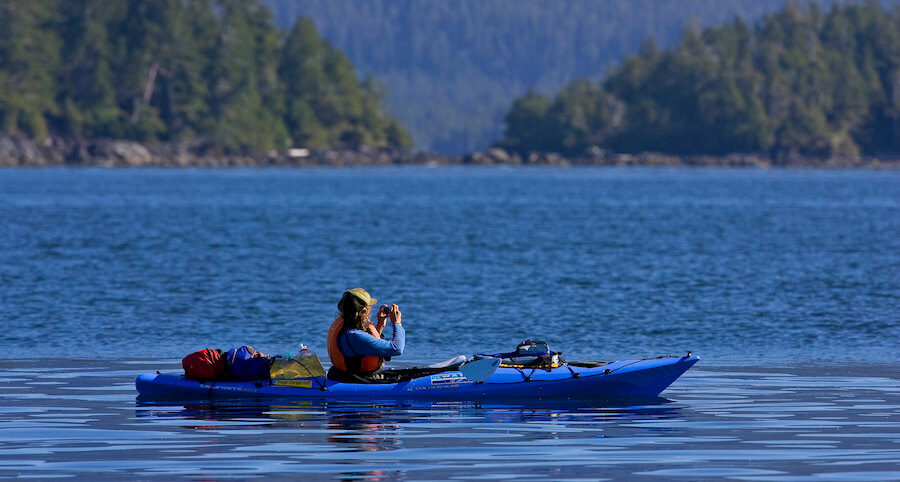 Fishing
From offshore salmon and halibut fishing to inshore saltwater or fresh water flyfishing, Tofino's waters are teeming with fish and charter options, including Cleanline Sportfishing. Their premium charters are fully guided and outfitted, combining local knowledge and passion for the sport with attention to comfort and safety.
Fishing experiences can be fully customized for all ages and ability levels, and every excursion focusses on environmental and ethical practices. Fish on! [more]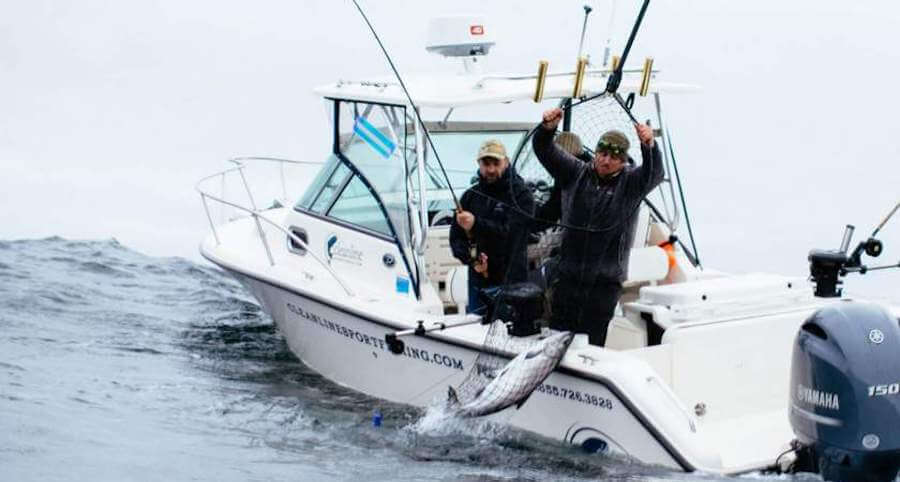 Hiking Trails
Walk, run, climb, stroll, or puddle jump on the many walks and hikes in and around Tofino. Enjoy all-terrain exploration like the Canso Plane Crash Site (circa 1945; WWII), or take in the eye-opening discoveries along the boardwalks of the Pacific Rim National Park Reserve.
The Tonquin Trail & Connector delivers picturesque viewing platforms with 180 degree ocean outlooks, while the Big Tree Trail on Meares Island has Western Redcedar trees as old as 1,500 years. Our neighbouring community of Ucluelet is home to the Wild Pacific Trail along the rocky shoreline of Barkley Sound. So, pack your backpack, hiking shoes, and sense of adventure! [more]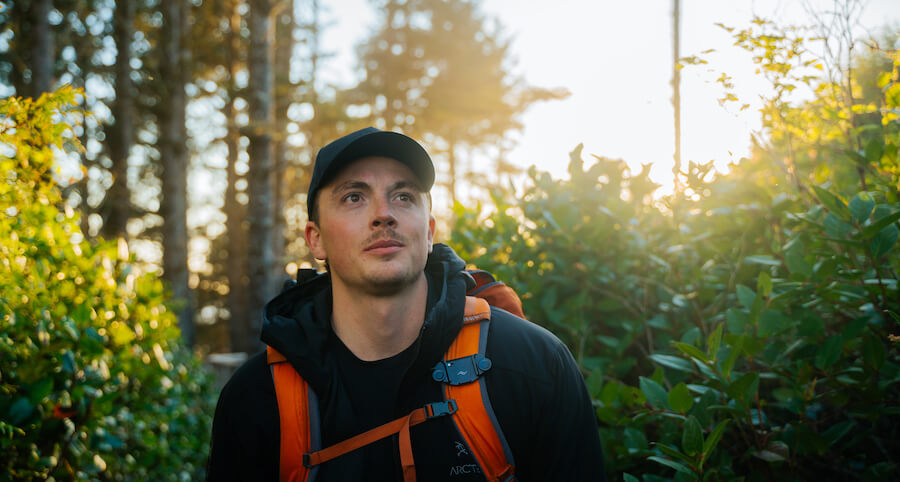 Arts, Culture + Shopping
It won't surprise you that our shops are as varied as Tofino's landscape, because nature inspires creativity and—by extension—the local artisans of Tofino. Stroll the streets in town and meet the owners of boutiques and galleries. Discover local art, jewellery, crafts, and a selection of west coast-centric outdoor gear. And for a cultural walk through Tofino's rich history, take in the Tofino Clayoquot Heritage Museum to experience Tla-o-qui-aht First Nation's origins and teachings.
May long weekend through Thanksgiving in October, the Saturday Tofino Public Market is a must-do for fresh food, artisans, and lots of local colour, including live entertainment.