Family Fun in Tofino
Ahhhh summertime…that season when families get to take a breather from the busy-ness of family schedules to enjoy downtime and precious time together. While Tofino is a year-round playground, summer is when families are transported to a simpler time when vacations were unplugged and spent splashing in the surf, eating ice cream, and napping in a hammock. From onsite Family Movie Nights and Kid's Camps to wildlife watching around Clayoquot Sound and community events in Tofino and Ucluelet, check out how we do summer.
~~~~~~~~~~
Pacific Sands was built on family, and whether your family is new to Tofino or has been coming for generations, you're going to love our family accommodations and summer line-up of fun (and often free) family activities.
ONSITE AT PACIFIC SANDS
With Cox Bay right at your doorstep, you don't have to go far for family fun.
FREE SUMMER ACTIVITIES
Family Movie Nights
A theatre in the forest? Yes! Guests are invited to head to the Rainforest Tent for family-friendly flicks on select summer dates, complete with complimentary popcorn.
Summer Kid's Camps
Where else can kids discover the magic of a tide-pool, stroll through the jaw-dropping wisdom of an ancient rainforest, and learn handy survival skills?! Summer Kid's Camps run daily in July and August and are facilitated by Raincoast Education Society. Free to young guests (6-12), kids enjoy fun adventures around the Resort while parents can enjoy a break. Win, win!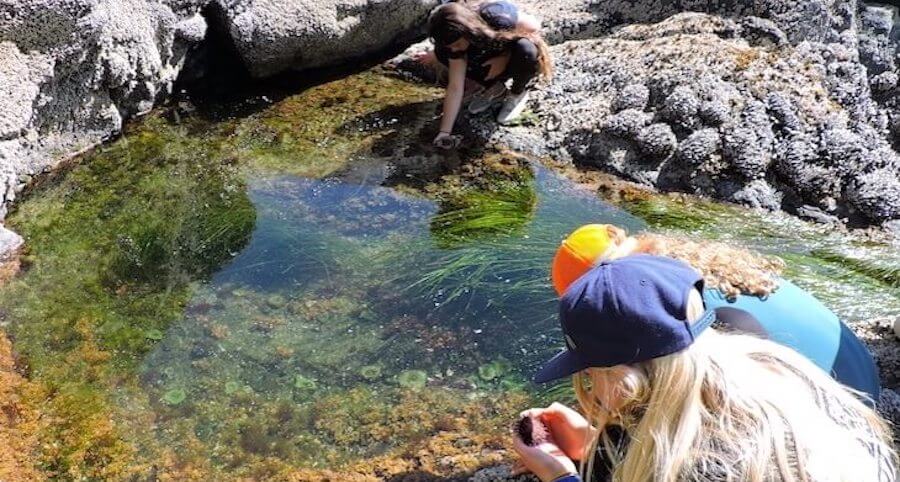 Summer Beach Yoga
As if it could get more zen here, bring your yoga gear and downward dog to enjoy complimentary yoga classes on the beach. Summer Beach Yoga is available in July and August on Tuesday, Wednesday, Saturday, and Sunday, simply sign-up in Guest Services.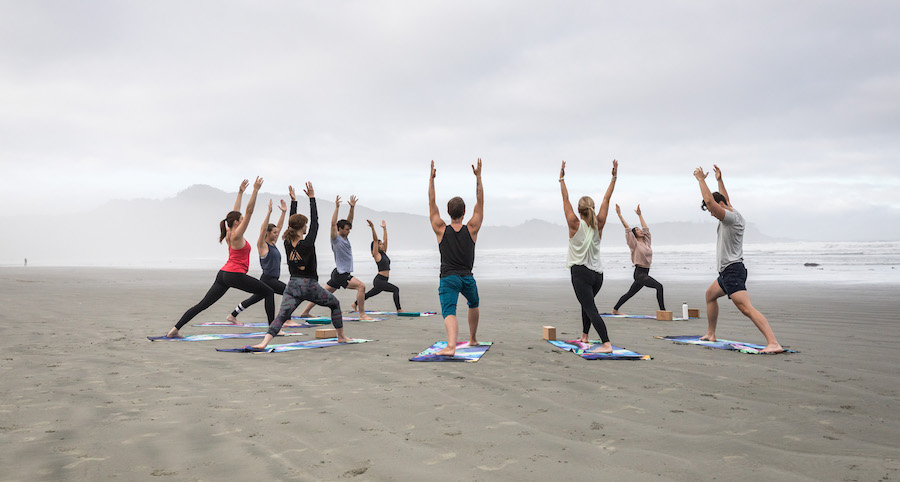 ADDITIONAL SUMMER ACTIVITIES
Surf Lessons
Make surfing your new, family sport! Our convenient, onsite Surf Shack offers surf lessons for all ages and abilities with Surf Sister Surf School, including equipment, outdoor showers, and a post-surf deck with cozy fire-pits.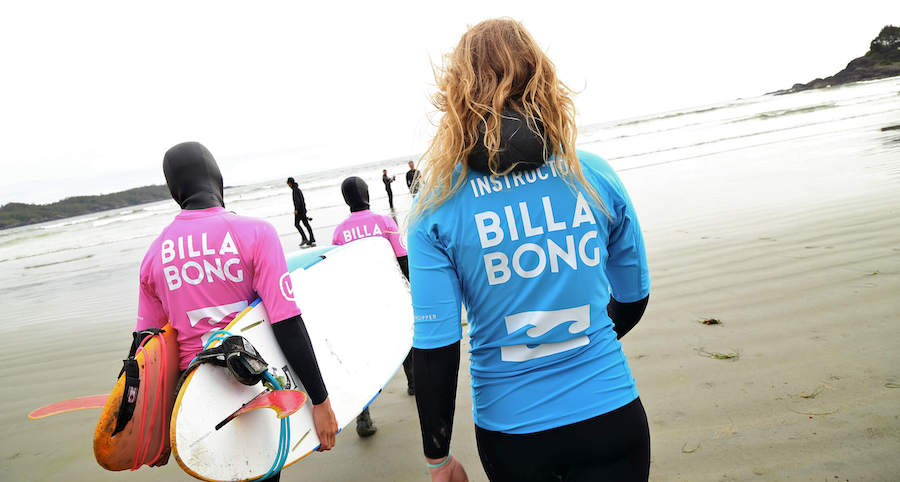 Bike Rentals
Do some 2-wheel exploring with a range of bike rentals and services from Tofino Bike Co., located onsite next to the Surf Shack. Cruise the beach or take the easy paved trail into town for lunch or shopping at the Saturday Public Market. Rent for a full or half day, complete with helmets and bike locks.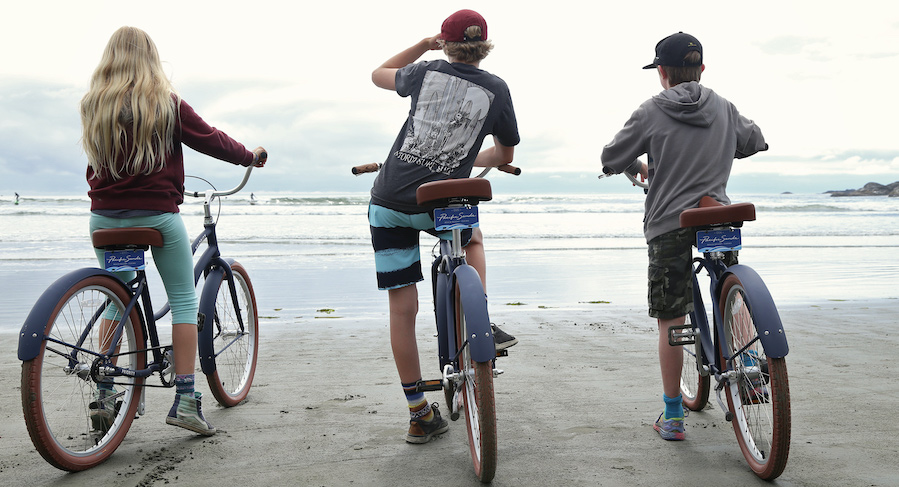 Nordic Sauna Experience
With two onsite, wood-fired, beachfront saunas by Tuff City Saunas, the whole family can enjoy a private, Nordic-style spa experience; a healthy and refreshing way to immerse in natural heat and the rustic "cryotherapy" of the Pacific Ocean.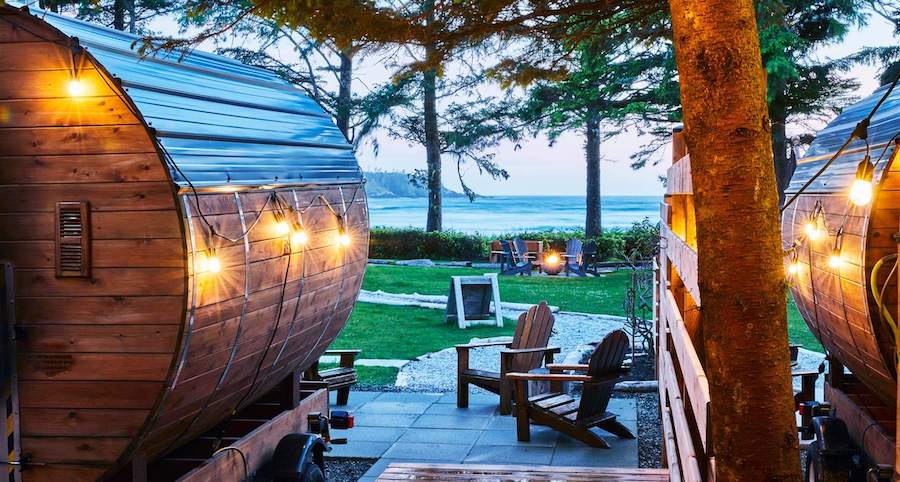 ---
AROUND TOWN
Venture out to explore summer family fun in Tofino and Ucluelet.
FREE SUMMER ACTIVITIES
In addition to a 35 kms of beaches and a natural network of hiking trails, check out these free family activities and adventures.
Tofino Public Saturday Market
On Saturdays from 10am to 2pm—now thru October 6—head into town to check-out the Tofino Public Saturday Market spotlighting our eclectic arts and culture scene, including local artisans, fresh foods, tasty treats, and live entertainment.
Raincoast Education Society
Besides running our onsite Summer Kid's Camps, Raincoast Education Society is extra busy helping shape an environmentally sustainable future for the Clayoquot and Barkley Sound region through programs and events, including:
Beach Seine: Explore intertidal eelgrass meadows and learn about the animals that live here.
Plentiful Plankton!: It's everywhere and it's important. Come learn and watch up close!
Discovery Tent on the Wild Pacific Trail: Join educators at the Lighthouse Loop of the Wild Pacific Trail in Ucluelet as they explore local science focused topics.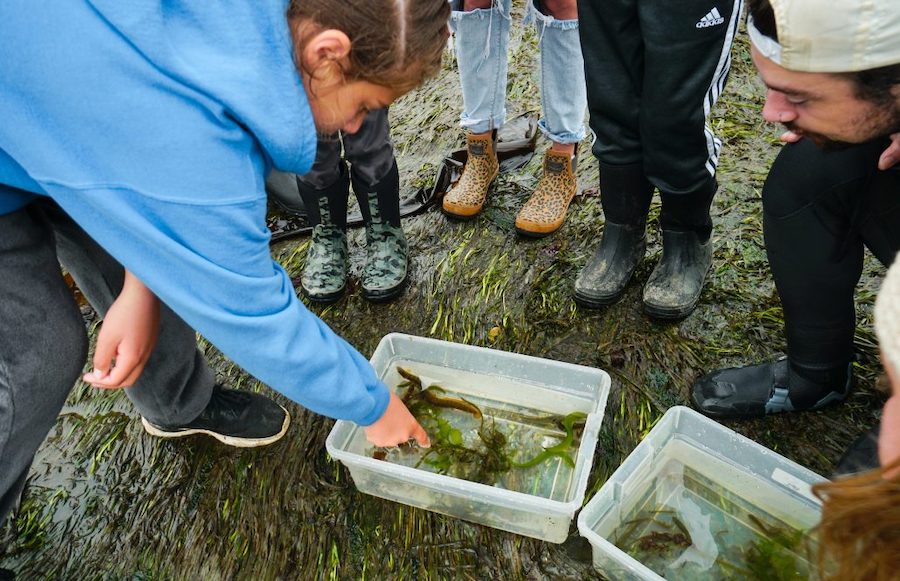 Redd Fish Restoration Society
Founded in 1995 by loggers, First Nations, biologists, and forestry professionals, Redd Fish Restoration Society protects, restores, and preserves wild fish stocks in the area. Education programs include:
Fish Forests Interpretive Walk: Join guides on the Wild Pacific Trail in Ucluelet to learn the relationship between salmon and the forest.
The Salmon Trail: Take a self-led educational journey to earn a Salmon Trail patch by learning about salmon, their habitats, and what makes them important to marine and freshwater ecosystems.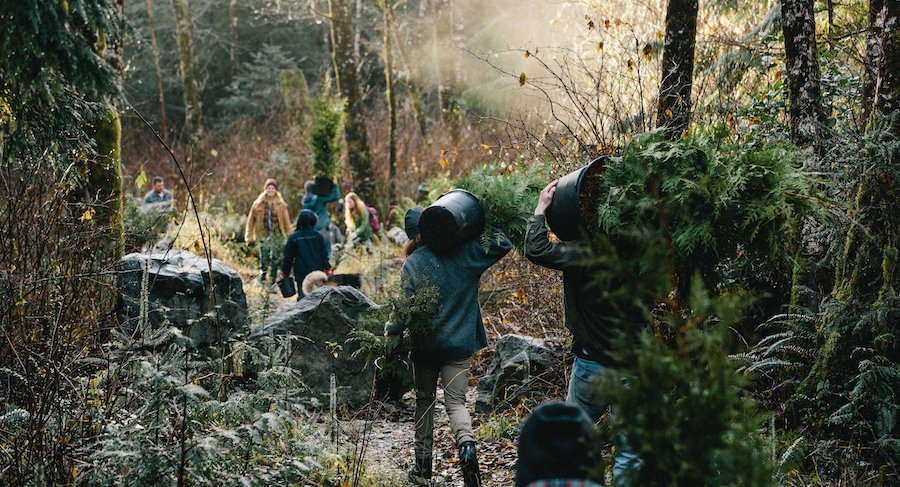 Pacific Rim National Park Interpretive Programs
Join Parks Canada interpreters on the beach or trails for guided walks to learn about the science of tide-pools, rainforests, and local wildlife.
[schedules]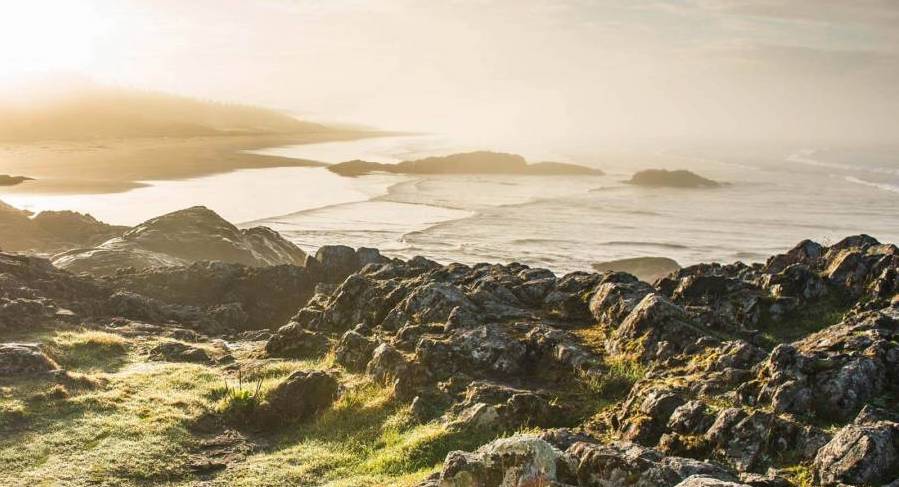 ADDITIONAL SUMMER ACTIVITIES
Wildlife Viewing & Hot Springs Cove
From bear watching excursions and whale watching adventures, to day trips to the geothermal wonders of Hot Springs Cove, choose from a variety of professional, Tofino tour companies and outfitters to truly experience our wild west coast.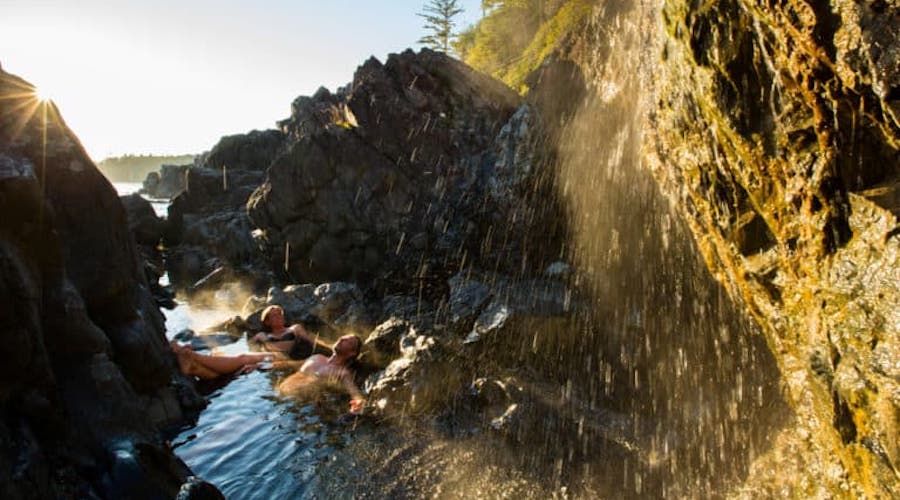 Fishing
For family fish stories you'll be telling for years, book a fishing trip in Clayoquot Sound. Tofino's waters offer a boatload of charter options and fishing possibilities, including salmon and halibut fishing, as well as fresh water fly fishing in remotes streams and lakes.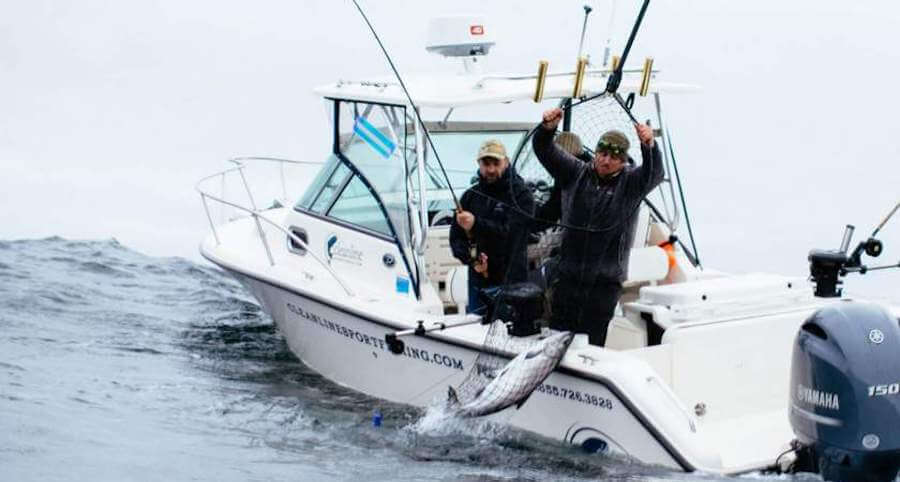 Kayaking
Experience our waters from eye-level in single or double kayaks with professional, Tofino sea kayaking guides who will show you around Clayoquot Sound.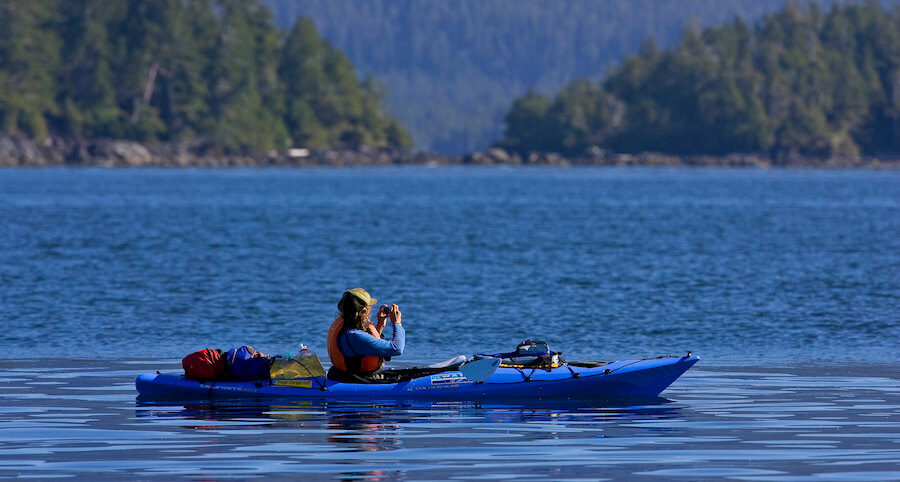 Naa'Waya'Sum Coastal Indigenous Gardens (formerly the Tofino Botanical Gardens)
This 10-acre site is home to a spectacular rainforest setting with an enchanting trail system through the forest canopy and along the waterfront. The Naa'Waya'Sum Coastal Indigenous Gardens welcome centre features Nuu'chah'nulth art and culture, including live totem carving, while The Little Costa Rica Cafe offers a west coast inspired menu.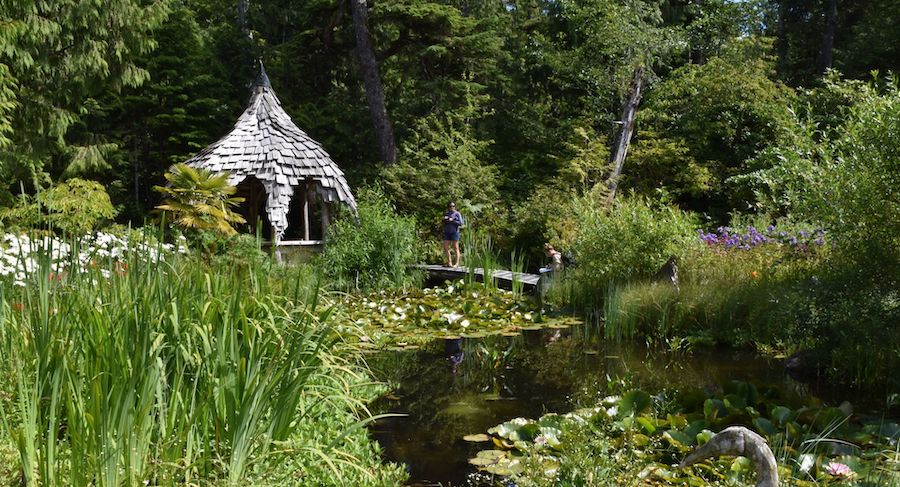 Questions?
We're happy to help! Contact us with questions on family accommodations and activities in Tofino.