10 Ways to Experience Tofino this Fall
While best known for its endless summer, Tofino is a year round destination with a unique charm, magnetic energy, and chill local vibe. But when fall season rolls around, Tofino is a special kind of cool. From the anticipation of Storm Watching and official start of Surf Season to the renowned food and artisan scene, a fall escape to Tofino is as breathtaking as it is refreshing.
Called a rainforest for a reason, the weather is actually part of the adventure. Skies can change from moody and blustery to rainy with spectacular bursts of sunshine—all in one beach walk!
In short, fall is when Mother Nature really starts to show her stuff, and although Tofino offers countless things to do—inside and out—let's narrow it down to the top 10 ways to experience Tofino this fall season: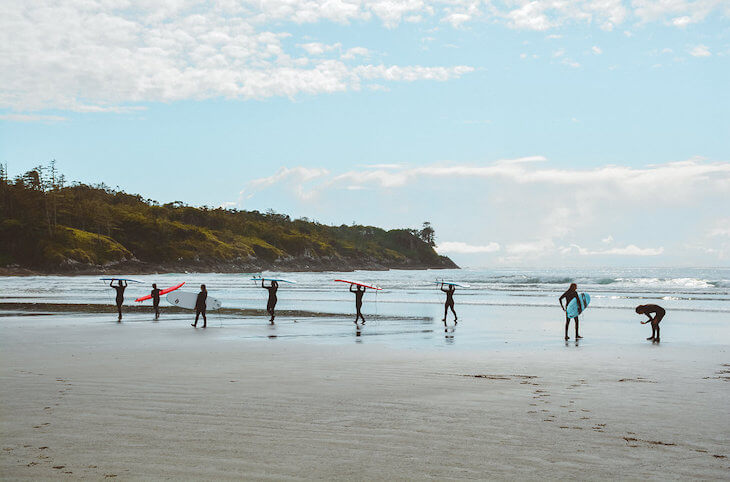 1. Catch-a-Wave
Officially named Canada's Surf Capital, Tofino offers year-round surfing. Waves start to get stronger in time for fall Surf Season, and our onsite Surf Shack and Surf Sister Surf School offers lessons for riders of all levels, complete with equipment and wet suits to keep you toasty warm. If surfing is on your bucket-list, Tofino is where you want to find your perfect wave.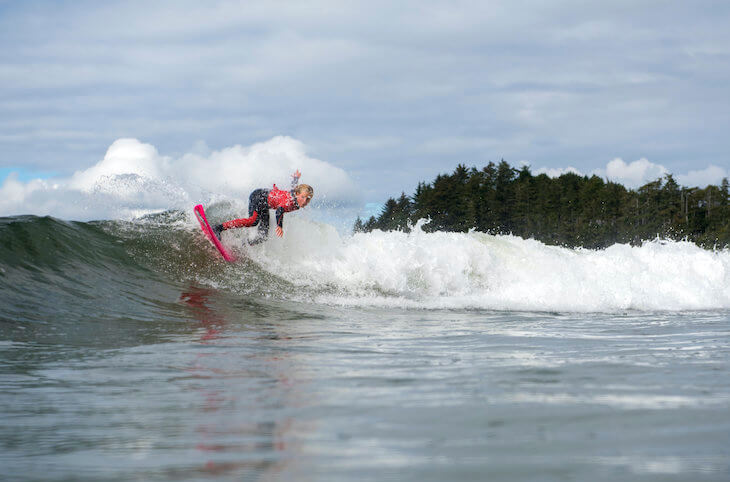 2. Stay Over for an Event
Queen of the Peak – October 1 & 2, 2022
Inspiring women on the water since 2010, the annual Queen of the Peak Women's Surf Championship event is back after a 2-year hiatus. Events happen right here in Cox Bay, which means guests can simply walk down the beach to enjoy front-row seats to longboard, shortboard, and Princess of the Peak divisions. Or are you ready to ride? Registration opens for participants at 9am on September 1, 2022.

Oyster Festival – November 25-27, 2022
Not only is Storm Watching in November in full swing, it's also a special time for bivalve-lovers as peak oyster eating and slurping season comes around. Mark your calendar for the return of the Oyster Festival, including the popular Saturday night Gala—an all-you-can-slurp night of indulgence. Stay tuned for details and tickets…coming very soon!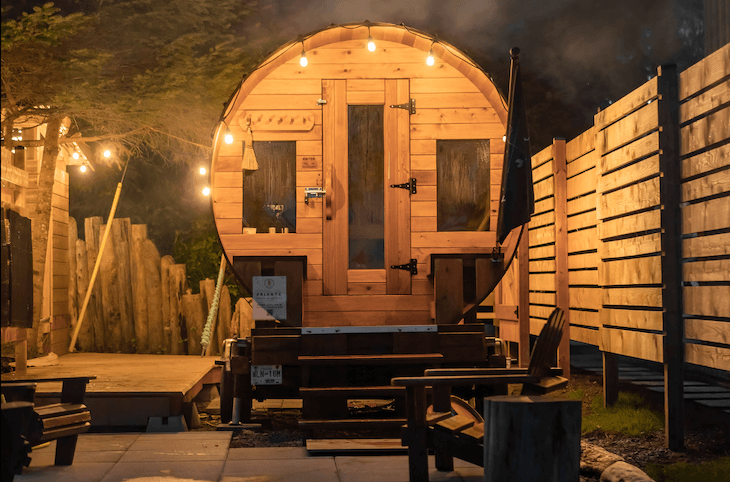 3. Wellness, Rejuvenation, and Self-Care
Make health and balance a priority with our onsite services. Nordic Spa-ing has been a mindful ritual for thousands of years, and now with our two onsite, ocean view barrel saunas and Stay + Sauna Wellness Package, you can escape and enjoy this holistic, wood-fired, Nordic spa experience. For next-level relaxation, our onsite By the Sea Massage & Bodywork offers the healing touch of massage through a range of signature services, including priority booking for Pacific Sands guests. [more on Wellness at Pacific Sands]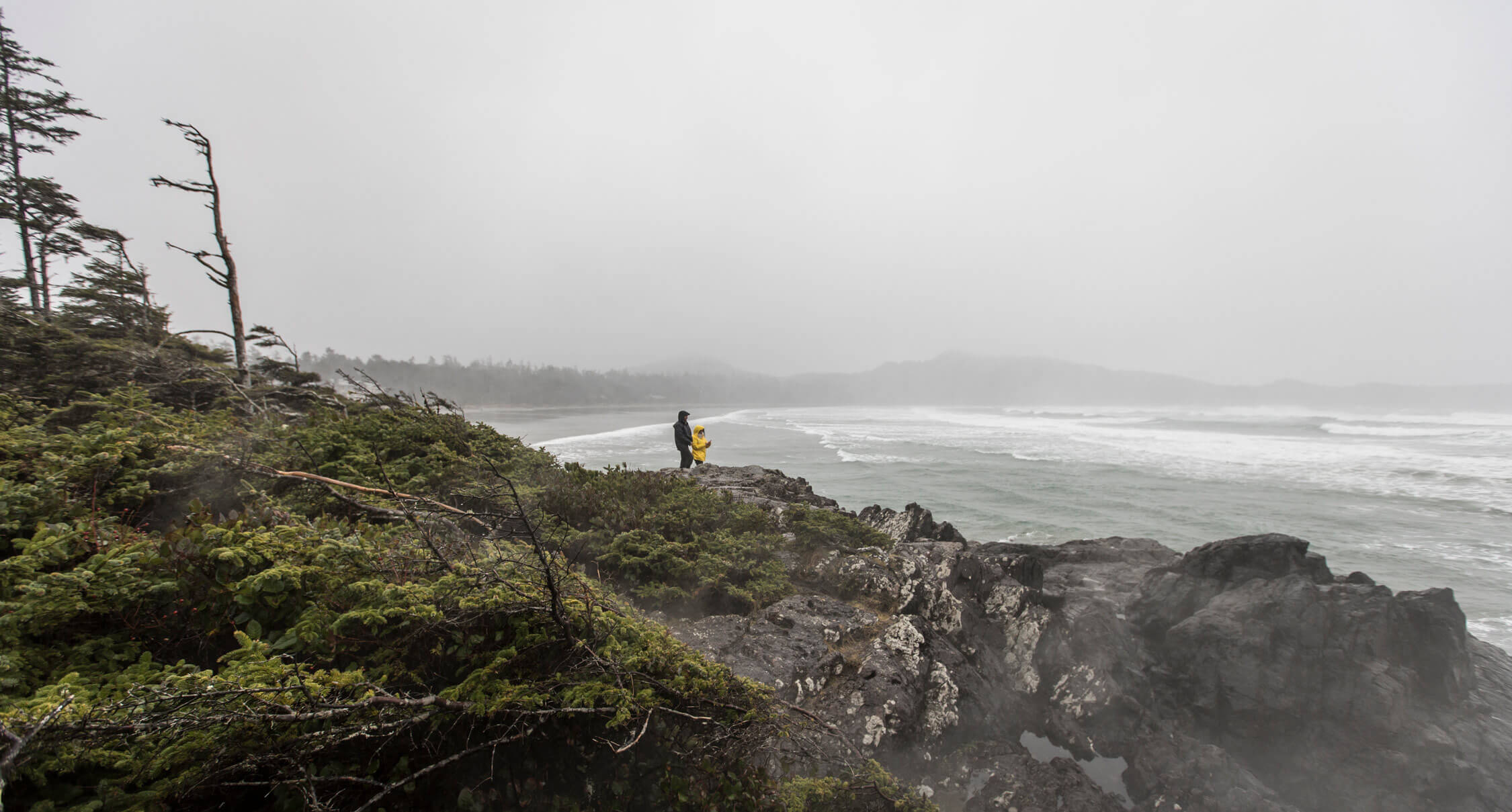 4. Storm Watching
Some might say getting caught in a winter storm is unlucky. Talk to a Tofino local or seasoned visiting storm watcher, and you'll see eyes get wide with anticipation—October through April—when the Pacific Ocean packs an extra-powerful punch. So much so, that storm watching is a celebrated attraction and spectator sport. Whether you venture out and watch surfside or enjoy watching Cox Bay fireside from your beachfront or ocean view suite, you're in for quite a show. [more on Storm Watching]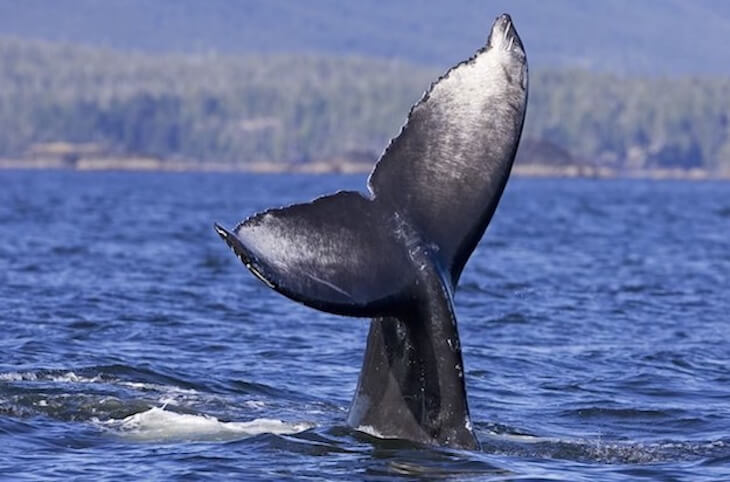 5. Whale Watching Tours
Experience these extraordinary, migrating mammals up close on a Whale Watching tour with our friends and eco-adventure partners at Jamie's Whaling Station. Now through October, Pacific Sands guests save $10 per person on covered vessel or zodiac tours through the majestic islands and lagoons of Clayoquot Sound. From Grey and Humpback whale sightings to resident wildlife—including bear, eagles, seals, sea otters, and Orca whales—every tour is a unique quest and connection with the rugged west coast. [more info in our Tofino Whale Watching Guide]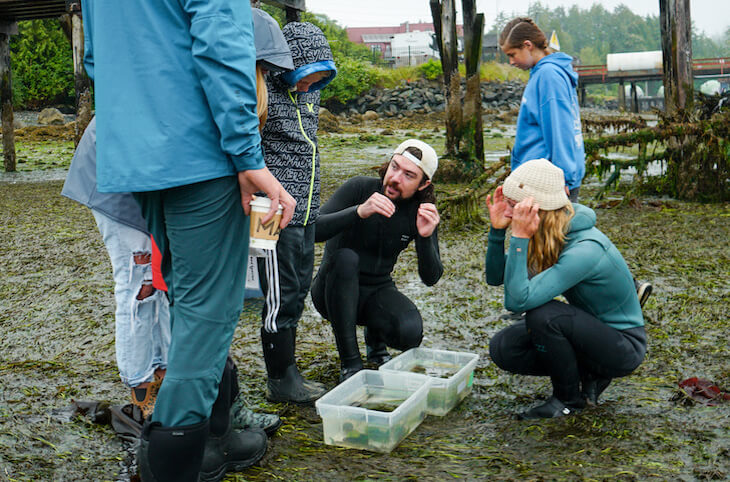 6. Learn About the Wild West Coast
If you're the type of traveller that enjoys immersive experiences, Tofino offers many eye-opening ways to combine learning and outdoor discovery with your getaway. Whether you're travelling solo, with family, or as a group, check out the guided walks, seminars, courses, and events unfolding in and around our majestic UNESCO Biosphere Reserve. [more info]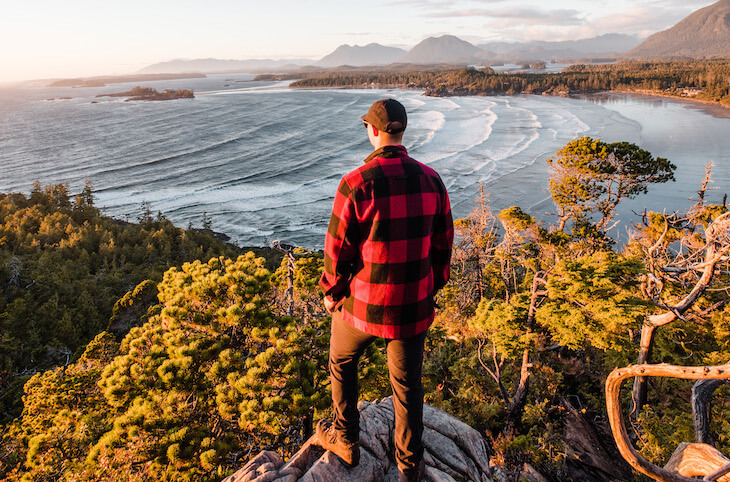 7. Explore on Foot
Imagine trees so ancient, gnarled, and huge you feel itty-bitty beside them. Picture dense mossy banks in more shades of green than you thought possible. Long sandy beaches with misty, pounding surf that shimmers as the sun breaks through, along with good old-fashioned rubber-boot beachcombing. For a more mapped-out way to take it all in, you can also venture out on one of Tofino's many scenic hiking trails, including The Lookout accessed right here in Cox Bay.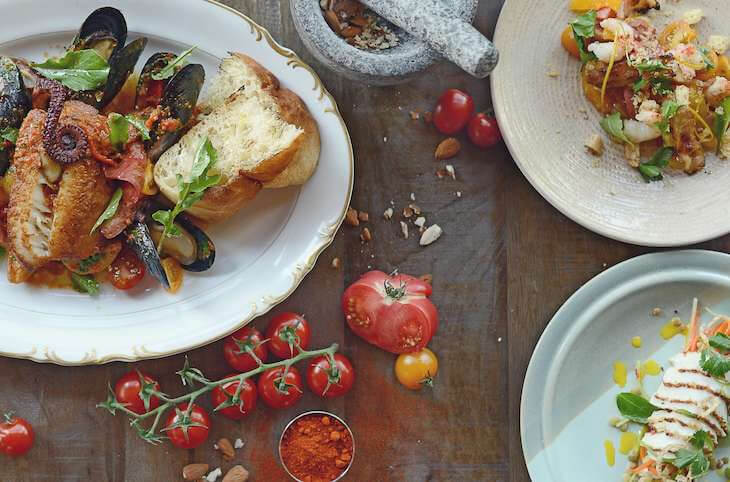 8. Taste the Flavours of Tofino
Tofino may be a small corner of the world, but its eateries speak loudly in culinary circles. From relaxed fish tacos and classic beach food at our onsite Surfside Grill to award-winning restaurants—including Wolf In The Fog, The Pointe Restaurant, and JEJU—Tofino flavours are all about a 'source to table' philosophy that's authentic, local, and fresh, fresh, fresh. Graze, explore, and create your own foodie tour with your pick of delicious experiences.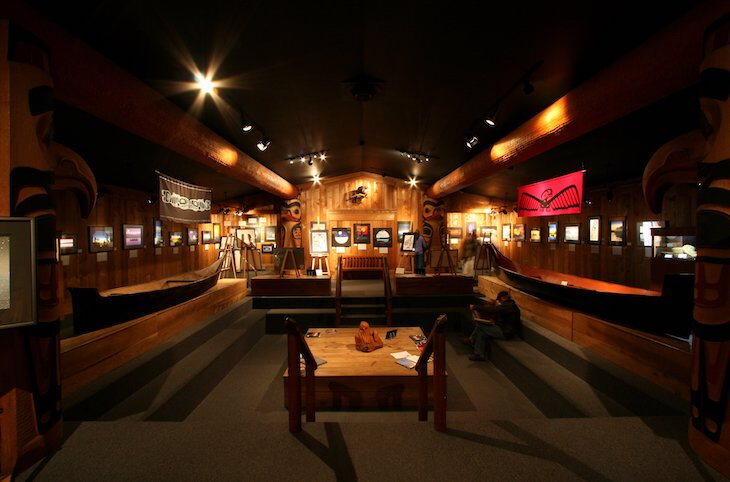 9. Shop + Culture Crawl
Shops and art galleries line the easy-walking streets of Tofino, including surf-centric clothing; local crafts and artisans; and the Eagle Aerie Gallery showcasing the famous works of local First Nations artist, Roy Henry Vickers. [more on Roy]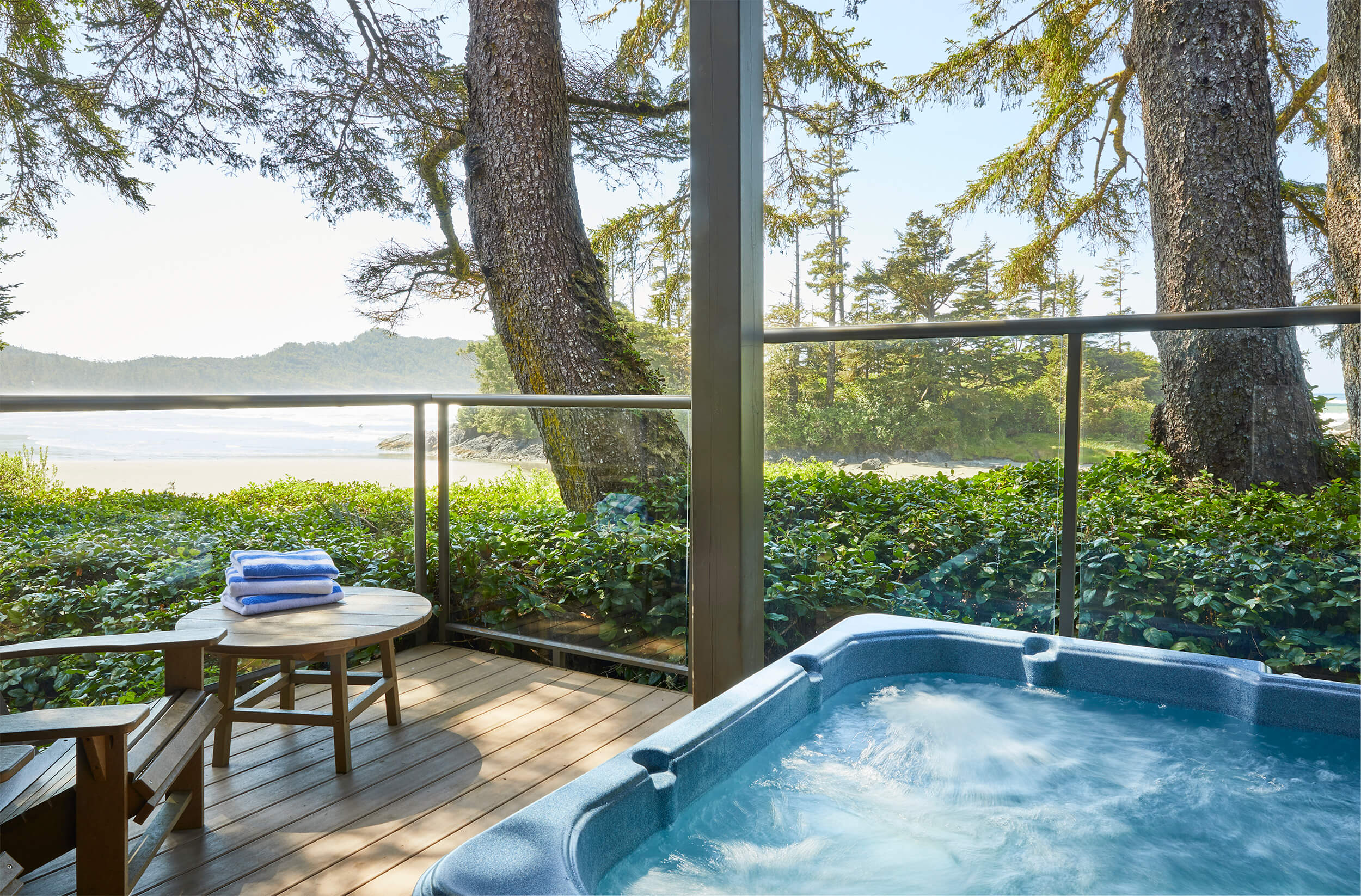 10. Stay In
Tofino's relaxed vibe and intoxicating air may have you wanting to just lay low. Whether you read, play games, watch a movie or take a well-deserved nap, Tofino is all about slowing down and recharging. Our surf-in/surf-out accommodations—including private Beach Houses and Signature Hot Tub Suites—all feature fully equipped kitchens. Perfect for easy home-cooked meals, steps from the beach.
Best of Tofino Guide Videos
For a guided tour of top Tofino surf shops; artisans and retail stores; coveted coffee spots; and must-do outdoor adventures, check out our Tofino Guide Videos. It could just be your new go-to for Tofino video vacation planning! [watch now]